User Guide: Any Video Converter (8.1)
Watermark Video: How to Add Watermarks to Videos
Watermarks are an essential tool for content creators, as they help to protect their intellectual property from theft and ensure brand recognition. With Any Video Converter's watermarking tool, users can easily add logos, text, and images to their videos, making it an ideal solution for businesses, marketers, and anyone else looking to protect their content.
Step 1
Open Watermark Video Tool
On the main interface, select "Watermark Video" under "Single Tools" section.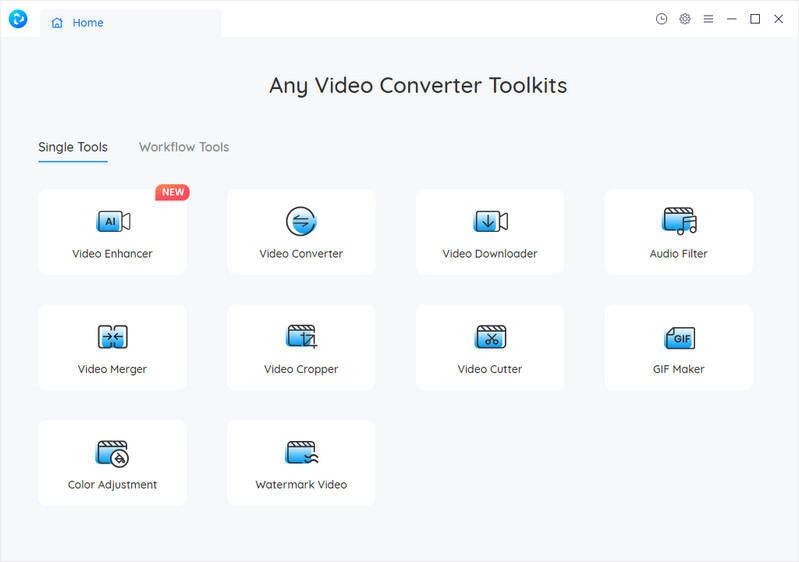 Click the "+ Add Video" button or drag & drop to add video files.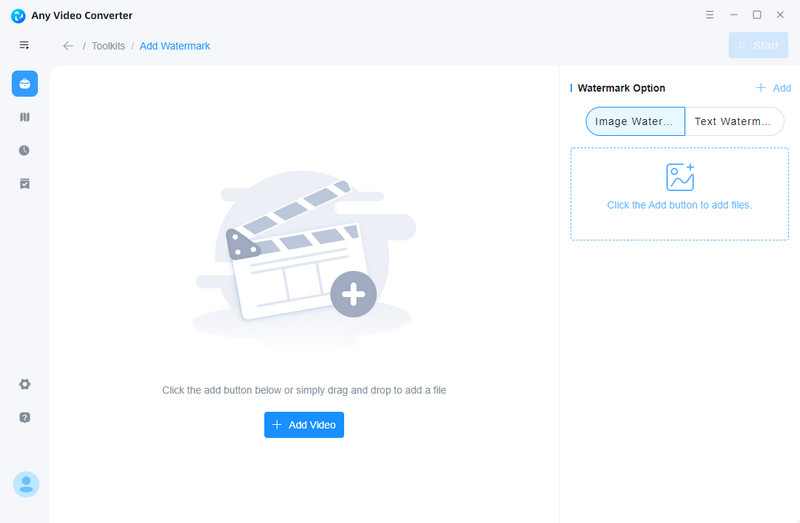 The program will take a few seconds to analyze the video. Then, the video will be listed on the preview window.
Step 3
Add Image or Text Watermark
To add an image watermark, under the Image Watermark tab, you can click the "Add" button or drag and drop an image. Then, use the slider to adjust the watermark's transparency and reposition the image as needed. To add additional watermarks in different locations, click the

button.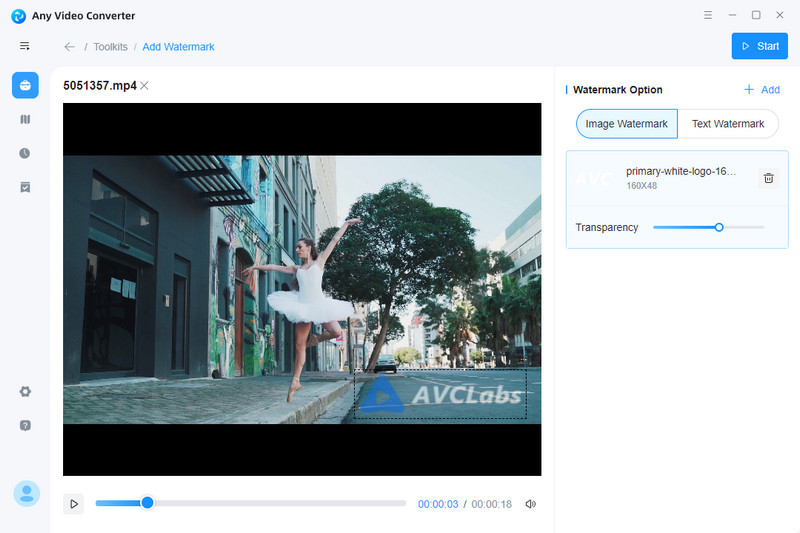 Under the Text Watermark tab, type in the text you want to use. Adjust the font style, size, and color of the text within the watermark, and also reposition it as needed. And you can click

button to add more text watermarks.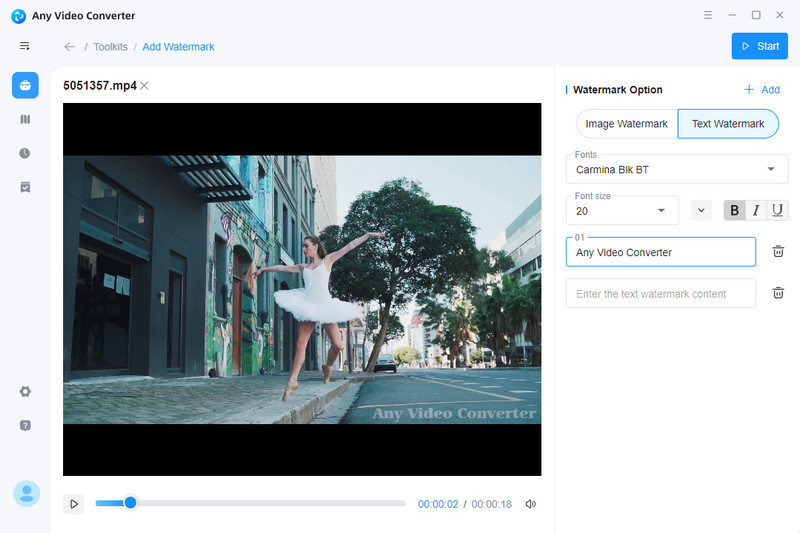 Step 4
Save the Video or Add to Workflow
Click the "Start" button to add the watermark and produce the output file.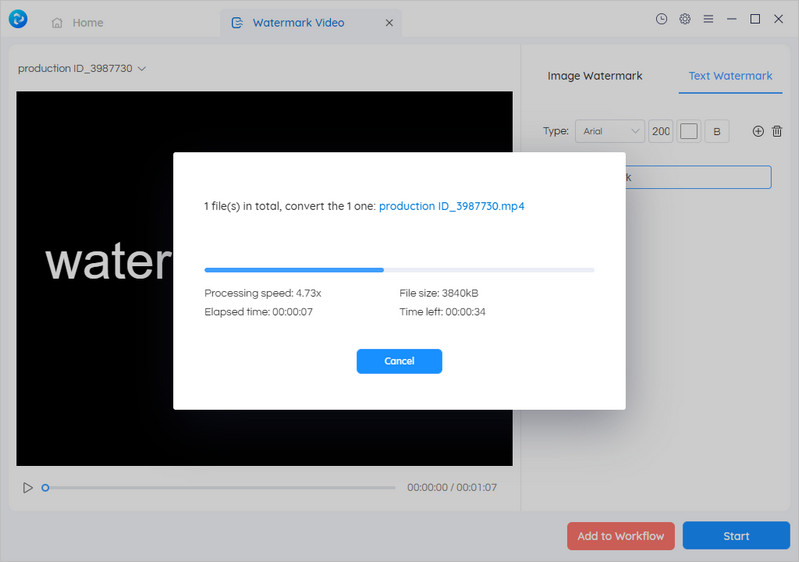 Or click the "Add to Workflow" button to add this tool to workflow. For example, you can add the "Color Adjustment" tool to alter the brightness, contrast, saturation, hue, and other color attributes of the video.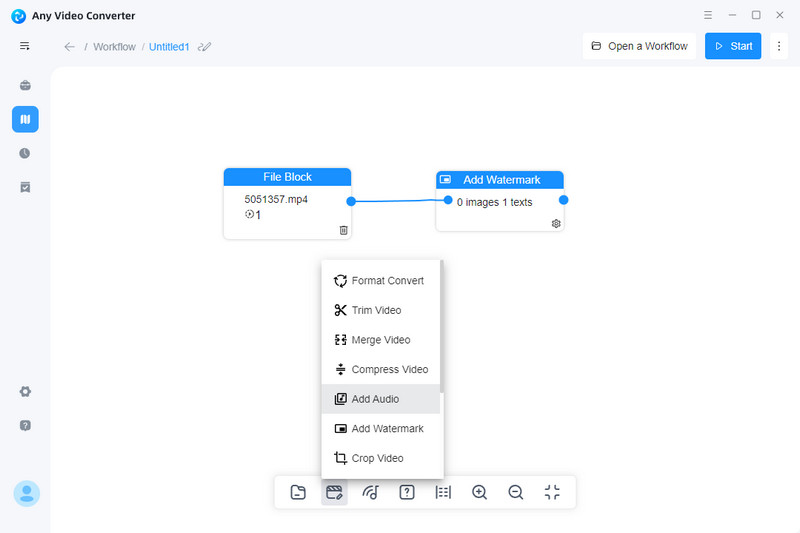 Get Started

Video Tools

Audio Tools

Workflow Tools