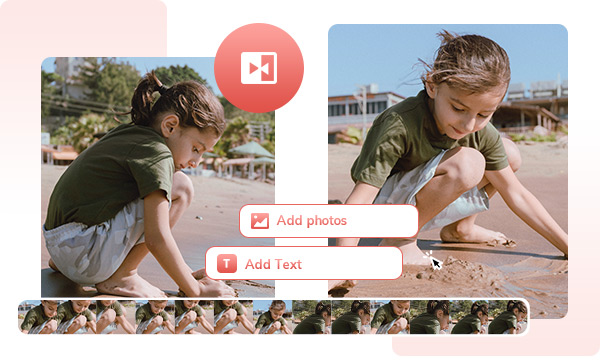 Stitch Videos and Images Together for Free
Utilize the video merger to seamlessly merge distinct video clips and images together. Encounter a fleeting image that's hard to perceive or a segment that seems extended, affecting the video's concise nature? No need for concern — adjust the durations of added images to your requirements and refine the video's rhythm.
Beyond merging videos and images, you can also add text to a pure-color background to take it as a customized transition.
Fill the Frame to Create a Consistent Look
How to merge videos and images with different dimensions and make sure they look consistent? This video merging tool provides three different fill methods: black border filling, cropping the picture, and tiling the picture. These methods ensure a natural blend of all your clips, creating a harmonious composition.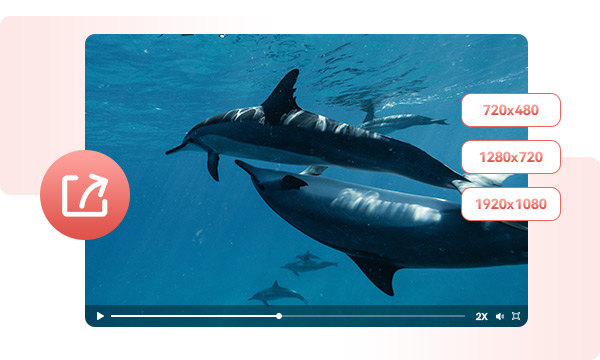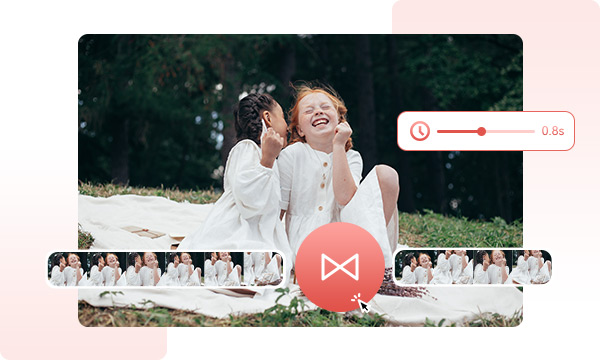 Add Pre-set Transitions to Make the Video Much Smoother
Add pre-set transitions that effortlessly glide between scenes, making your video flows smoothly. No more abrupt cuts—just a cohesive masterpiece that captivates your audience.
Select a transition style that cater to your requirement. Fine-tune transition durations for a seamless integration that harmonizes flawlessly with your entire video. In addition, you can streamline your workflow by effortlessly applying a transition between all clips in just a single click.
How to Merge Videos and Images
Step 1. Run Any Video Converter
Install and launch the Any Video Converter.
Step 2. Select The Merge Video Tool
Step 3. Upload Videos and Images to the Program
Read More Details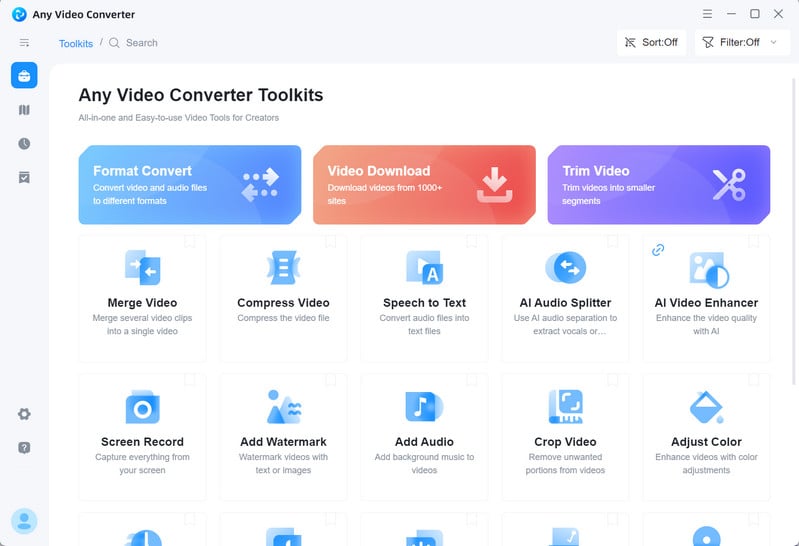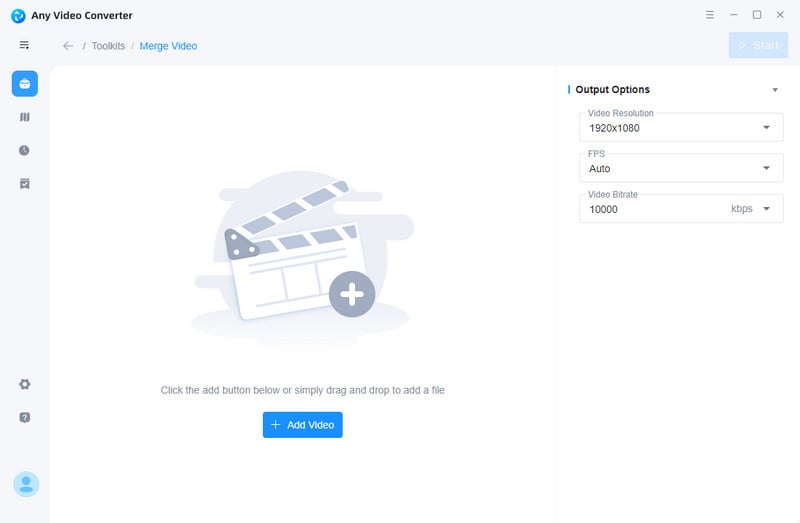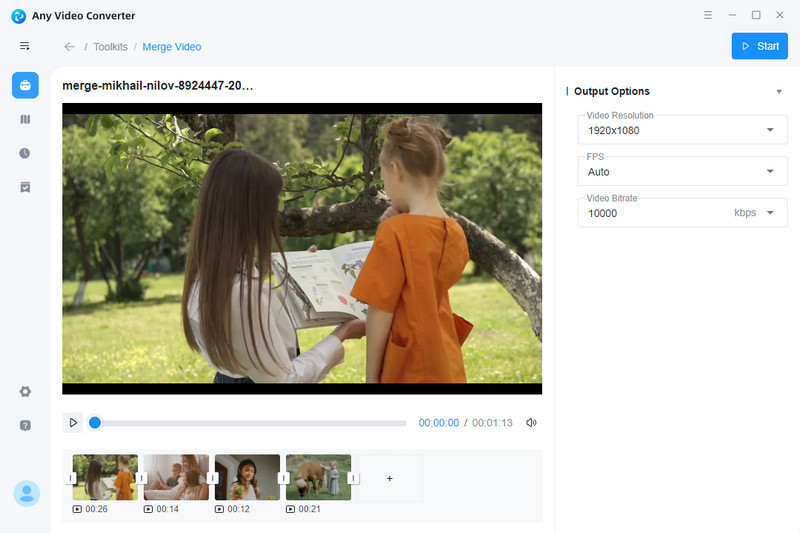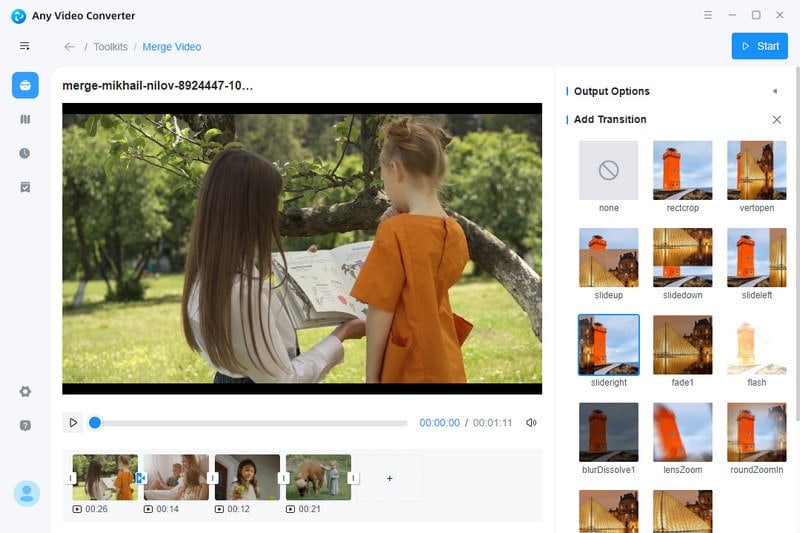 Any Video Converter Merge Video Tool
The Video Merging Tool Helps You Combine Multiple Videos and Images into One Effortlessly
Frequently Asked Questions
1. How to merge 2 videos in one?
2. What software merge two videos into one?
3. What software can merge MP4 files?
4. How to merge videos on iPhone?
Our Users Are Also Downloading
AVCLabs Video Enhancer AI
AI-based video enhancement software to upscale video from 480p to 1080p, 1080p to 4K, and up to 8K, and bring your old videos a new look.
AVCLabs Video Blur AI
The best video blur app and face blur app to blur multiple moving faces or any part of a video (background, foreground, and any objects) with AI.