User Guide: Any Video Converter (8.1)
Video Merger: How to Merge Clips into One Video
If you have some short clips, vlogs, trailers, music videos, and movie cuts, and you want to combine these cuts into one video to create your masterpiece, you can use Any Video Converter Merger tool. Here is how to use Any Video Converter Merger tool to merge multiple segments or clips into one video, and add transitions (including motion effects, video, image, and text) between two videos.
On the main interface, select "Video Merger" under "Single Tools" section.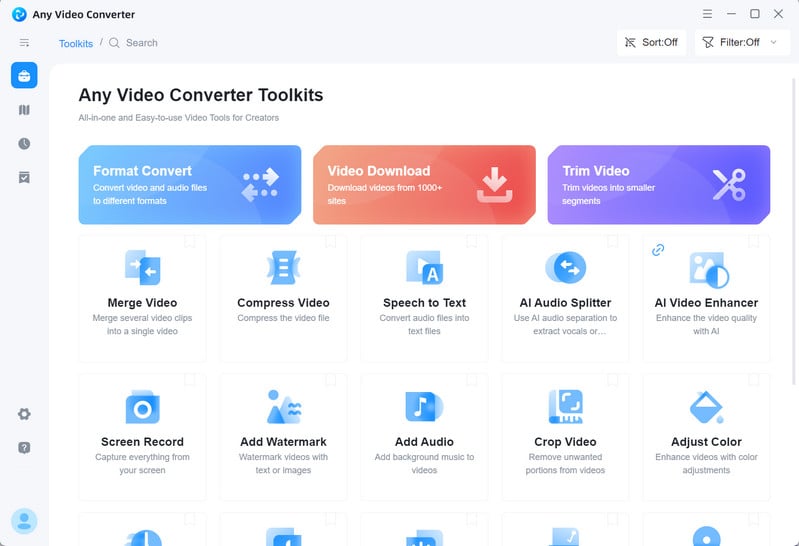 Click the "+ Add Video" button or drag & drop to add video files.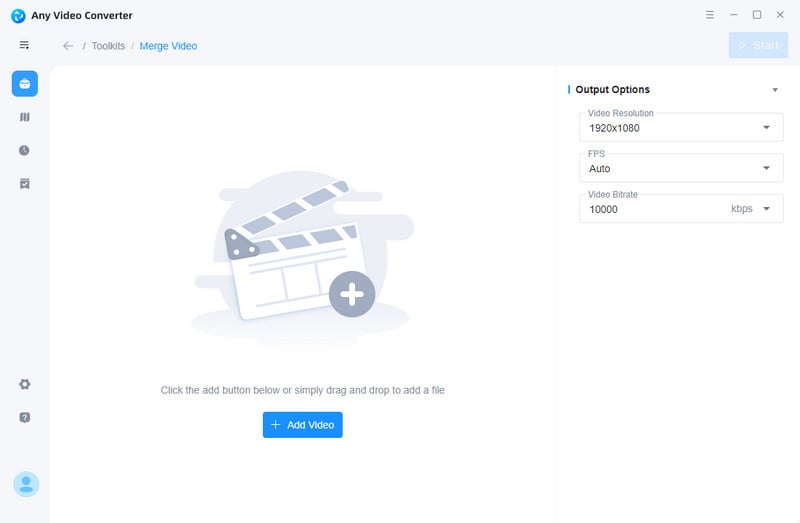 Our innovative program quickly and accurately analyses videos, listing the clips for convenient editing in just a few seconds! Simply drag-and-drop video segments to your desired order in an intuitive preview window.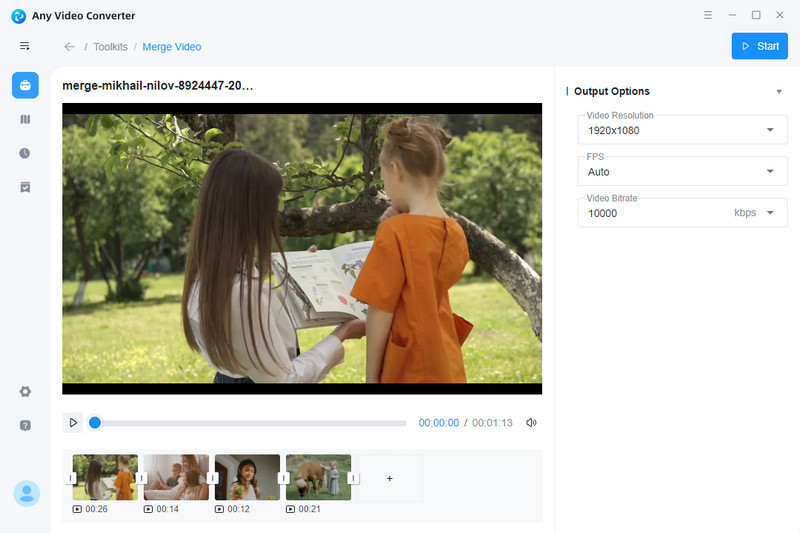 Click

in between two video clips, then you will see a collection of motion effects at the bottom. Select one or none. If you selected the motion effects, remember to drag the bar to change the duration. Or you can add video, image, or text as the transitions between two video clips.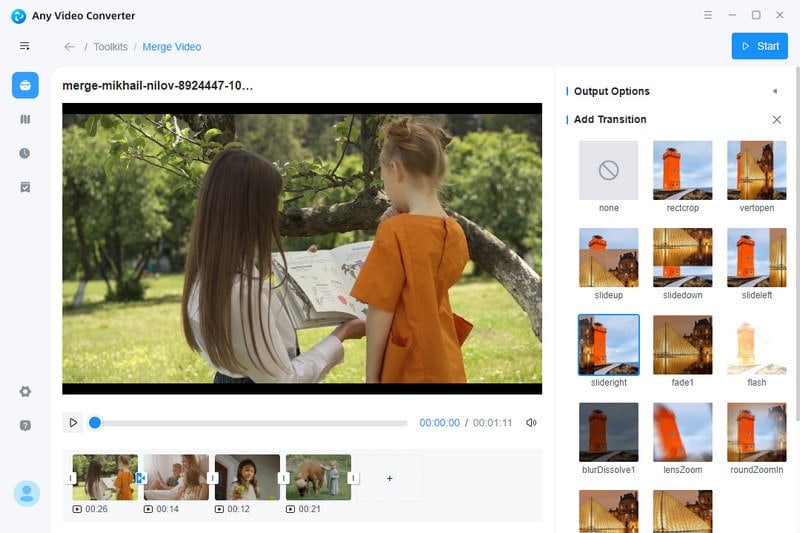 Click the "Start" button to export the merged video.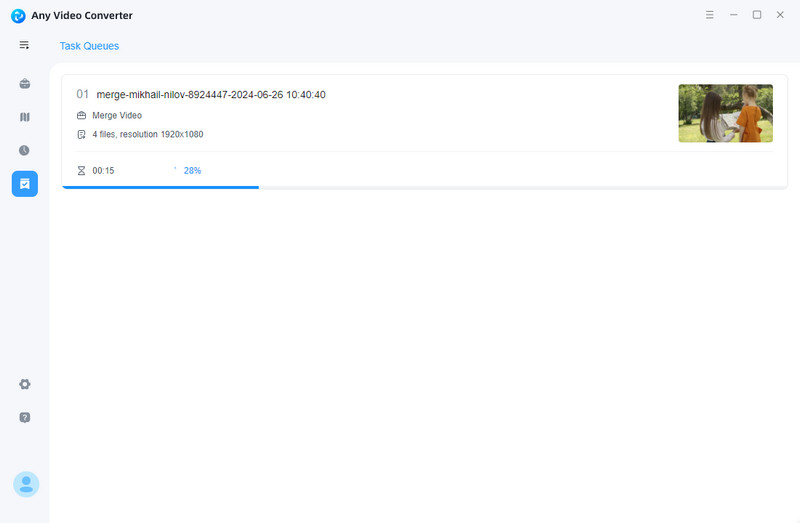 Or click the "Add to Workflow" to add it to workflow. You can click "Add Tools" to add the "Video Converter" tool to convert this merged video to other video formats.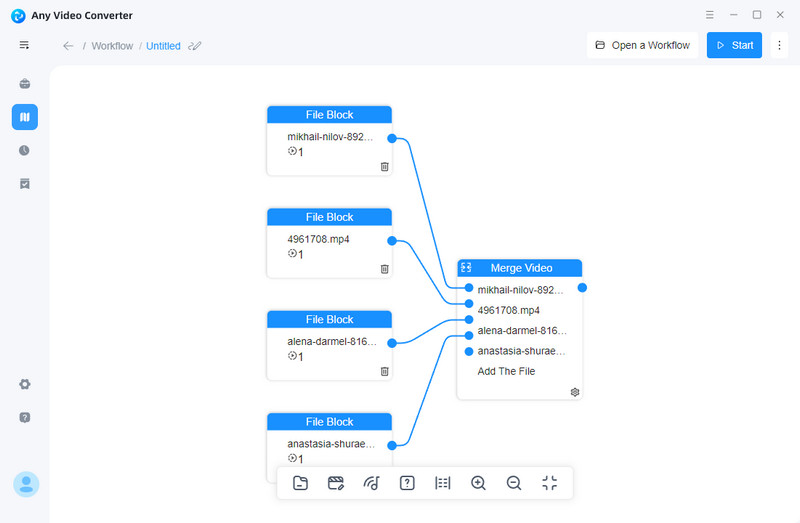 Get Started

Video Tools

Audio Tools

Workflow Tools