User Guide: Any Video Converter (8.1)
Video Downloader: How to Download Videos from the Internet
Want to make sure you never miss a favorite video? With the right tools, downloading clips from the web is simple and secure. Check out how to use the Video Downloader tool to obtain stunning digital content for free without fail.
On the main interface, select "Video Downloader" under "Single Tools" section.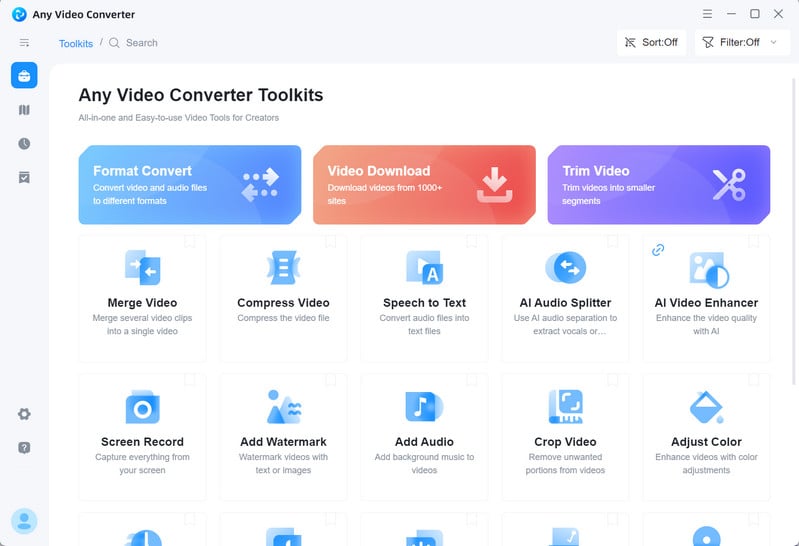 Easily add videos to your list by copying and pasting the address into the box.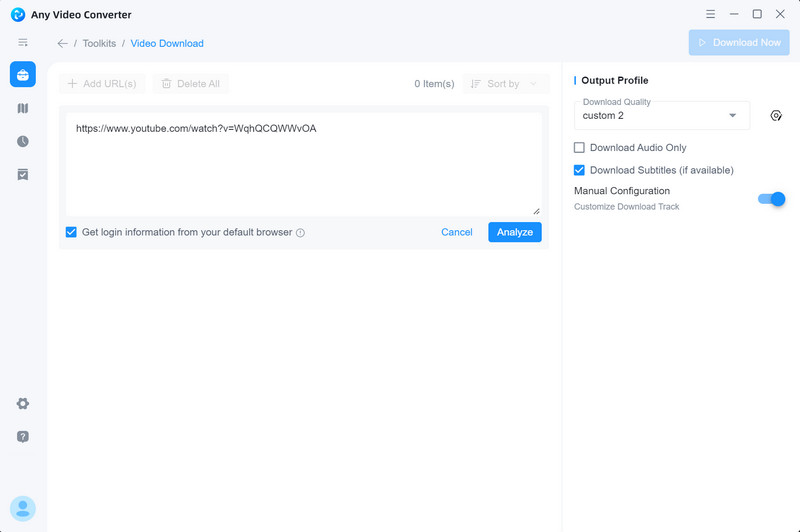 With a single paste of the video link, the program begins its analysis.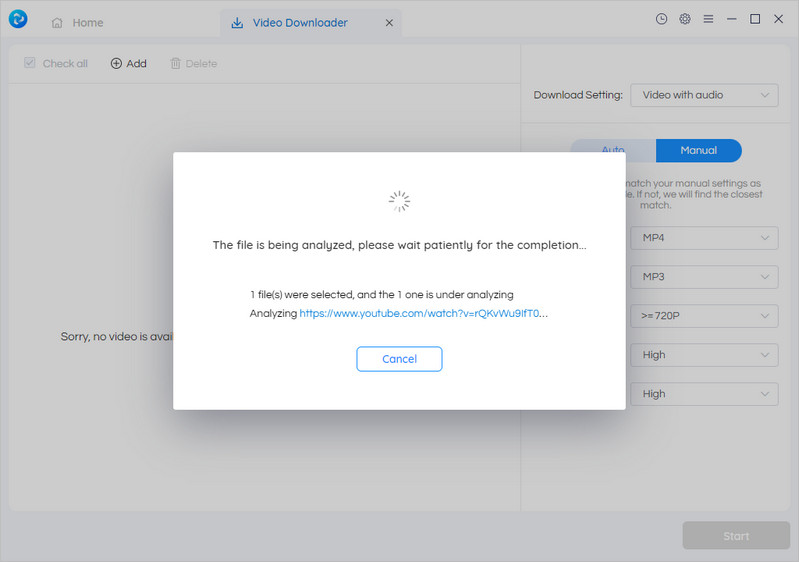 Once analyzed, the video file will be made visible with an accompanying title and description that accurately display its duration. On the right of the interface, you will have the options to download "Video only", "Audio only" or "Video with audio" for Downloading Setting.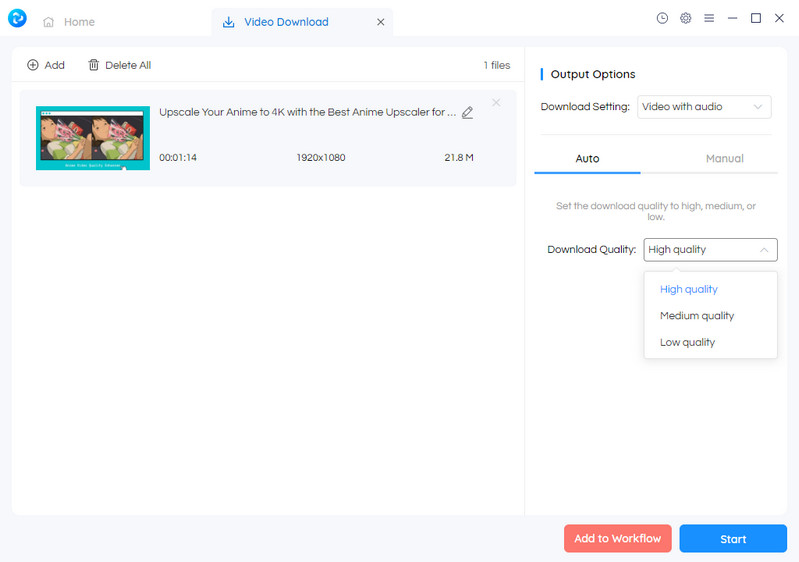 If you select the "Video with audio" option, you can click Manual tab to customize Video Format, Audio Format, Resolution, Audio Bitrates and Video Bitrate according to your preference. Or click Auto tab to determine the downloading settings automatically.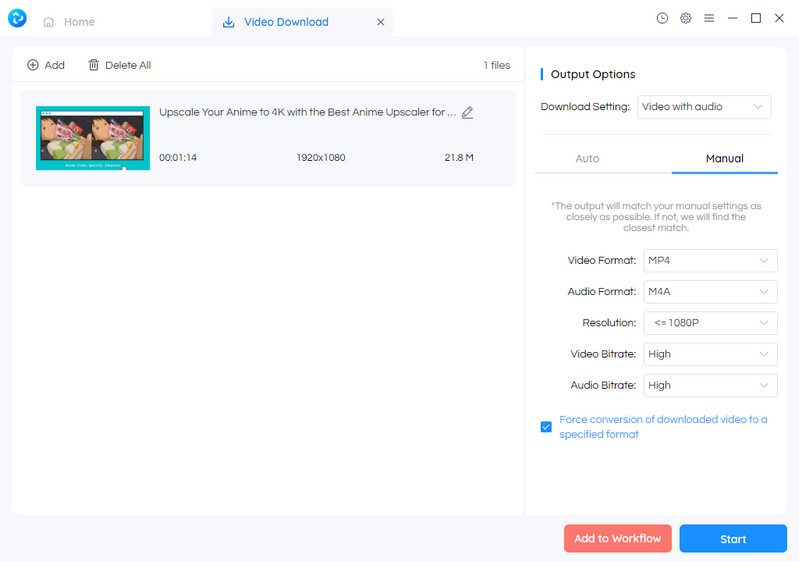 Click the "Start" button to start downloading any video from the internet.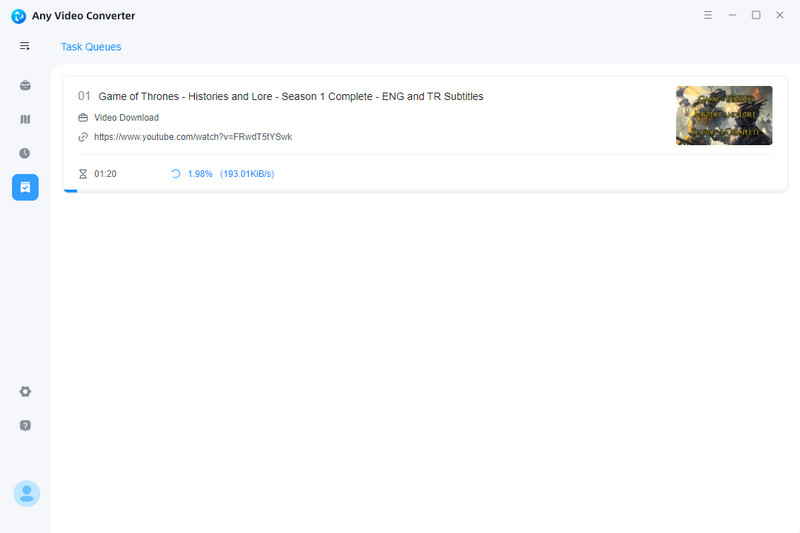 Get Started

Video Tools

Audio Tools

Workflow Tools