User Guide: Any Video Converter (8.1)
Video Converter: How to Convert Videos to MP4/MKV/MOV/AVI and More Popular Video Formats
Here is the tutorial about how to use Any Video Converter VideoConveter tool to convert various videos on your PC to any popular video formats, including MP4, MOV, MKV, M2TS, AVC, ASF, MPEG, WMV, and more.
On the main interface, select "Video Converter" under "Single Tools" section.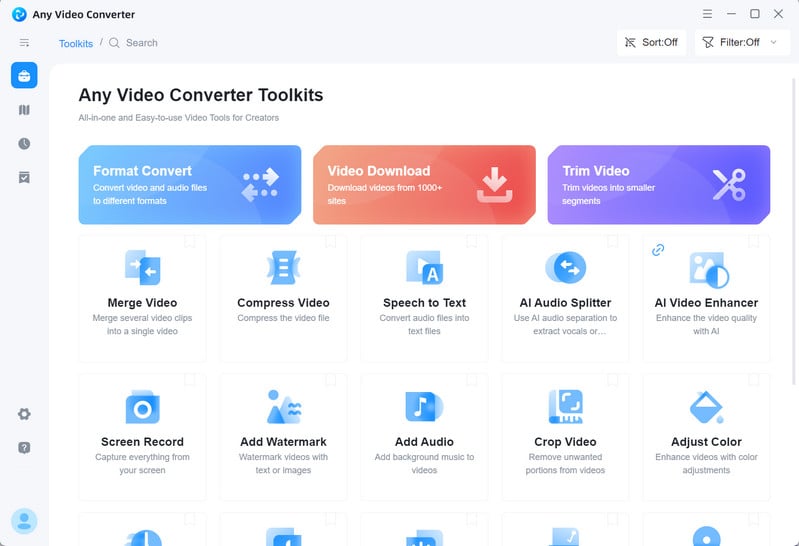 Click "+ Add Video" or drag & drop to add video files.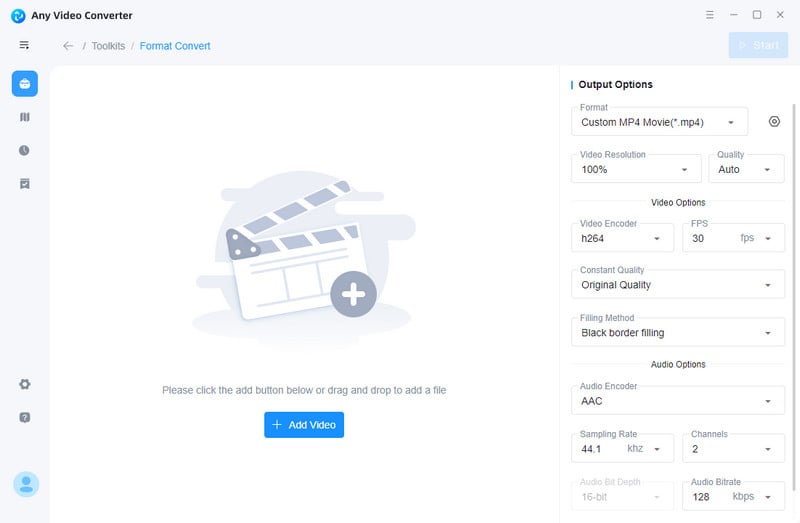 The program will take a few seconds to analyze videos. After analysis, the video will be listed on the main panel with details (length, video codec, resolution, fps, audio codec, bitrate, subtitles, and more).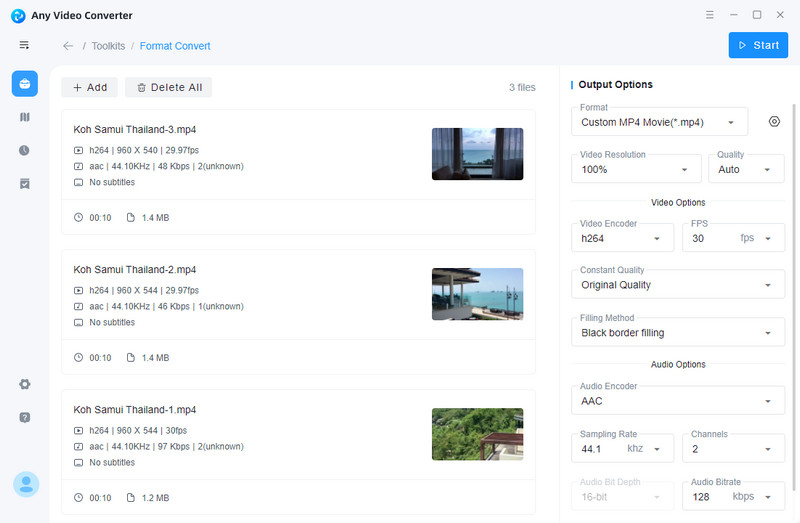 1. Output Format
Under "Basic Options", you can select the video format as MP4, AVI, M4V, WMV, MOV, ASF, MKV, M2TS, WEBM, OGV, and MPG, or select the video format for devices (Apple, Android, Windows, and Mobile Phone).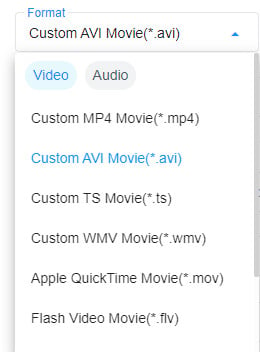 2. Output Size
You can select "Percent" (50%, 100%, 150%, 200%, and more) as the output size to convert video without changing the original aspect ratio. Or select "Width*Height" to convert video as different resolutions.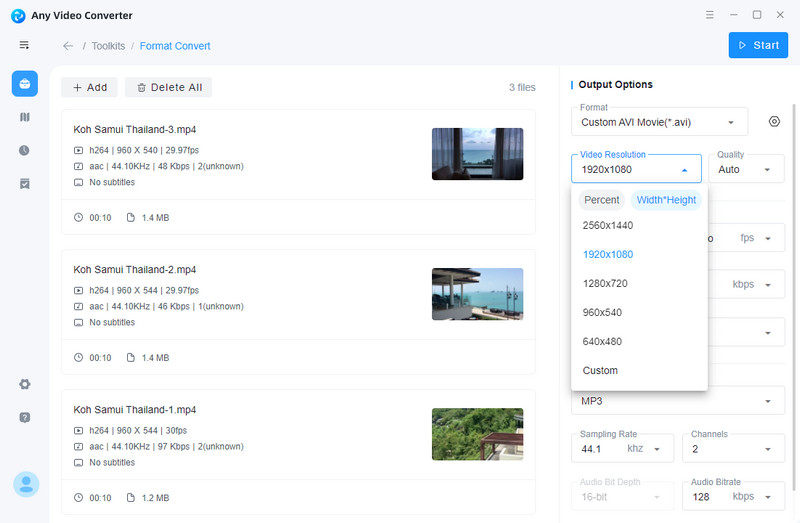 3. Video Options
Under the "Video" option, you can select the video codec as x264, x265, xvid, mpeg, and more; select the video bitrate, frame rate, and more.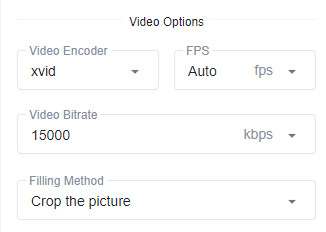 4. Audio Options
Under the "Audio" option, you can select the audio codec as aac, ac3, and mp3; select the audio bitrate, sampling rate, channels, and disable audio.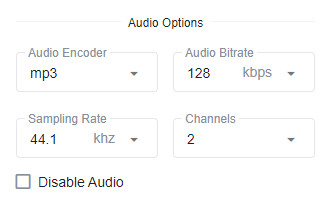 5. Subtitles Options
Under the "Subtitles" option, you can change the font type, font size, color, and position of the subtitles.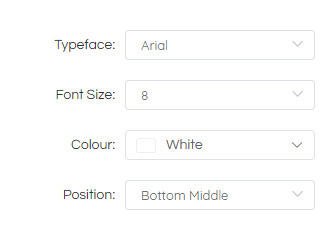 Click the "Start" button to start converting videos.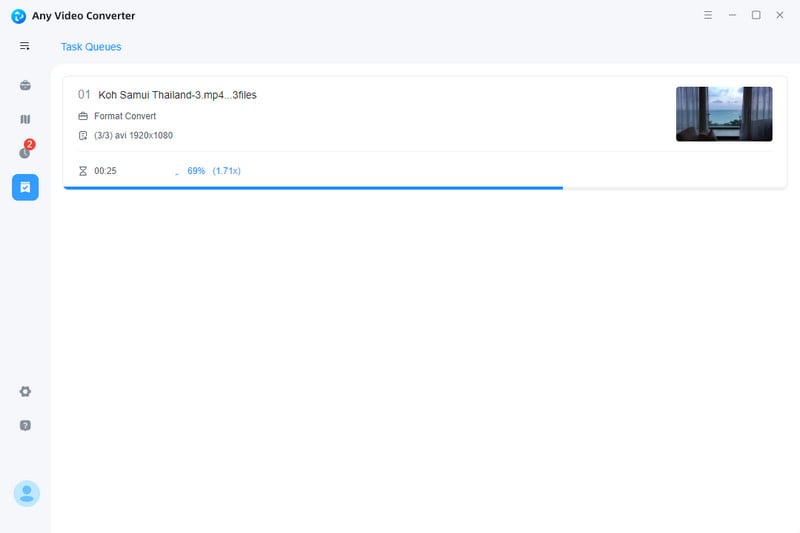 Or click "Add to Workflow" to add it to workflow tool.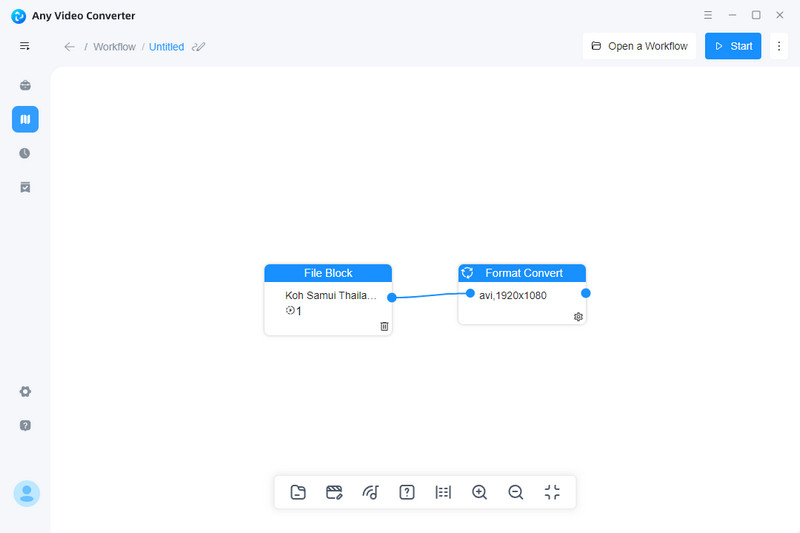 Get Started

Video Tools

Audio Tools

Workflow Tools