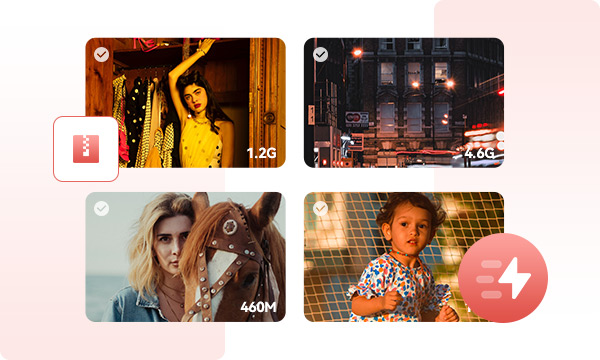 Batch Compression with Fast Speed
Experience the future of video compression with Any Video Converter's remarkable batch processing capability. Tired of tediously compressing videos one by one? Our solution lets you compress multiple videos in one go, saving you precious time and effort.
No more waiting around for hours as your videos compress. Any Video Converter's batch compression feature ensures that you can swiftly shrink down your video collection without compromising quality.
Easiest Way to Get the Desired File Size
Compress your video to the desired range in just three steps: upload the video, choose the compression method, and start compressing.
You're provided with two distinct compression methods for added flexibility: opt for percentage-based compression or customize the target size to which you want the video compressed. This user-friendly approach ensures that you have the control to achieve your desired level of compression, whether you're focused on specific dimensions or a certain percentage reduction.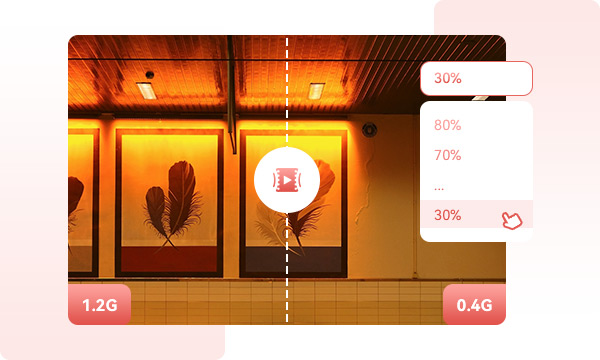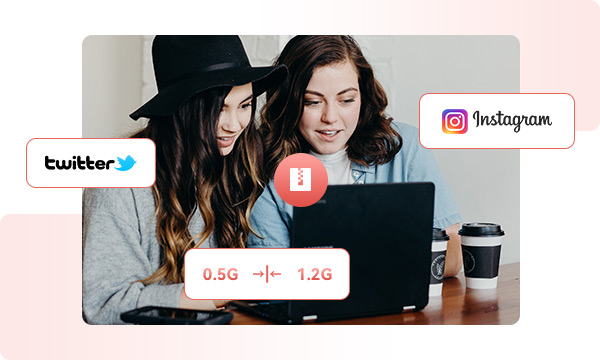 Compress Your Videos To Ensure Smooth Video Playback
No more buffering, no more lag – just fluid, uninterrupted viewing.
While large video files might work well on powerful computers, it's important for video content creators to consider that many people watch videos on smartphones, older PCs, or with slower internet connections. Properly compressed videos ensure smoother playback for a broader audience, regardless of the device or network conditions.
Resize Your Videos to Get Better Video Editing Process
Is a larger video file always superior? Not necessarily. Sizeable video files can overload system resources during both editing or playback, causing significant slowdowns.
Our solution not only ensures compatibility but also optimizes your videos by adjusting the bit rate. Any Video Converter empowers you to resize your videos to precisely match your editing requirements. This unlocks a smooth workflow that enhances both efficiency and creativity.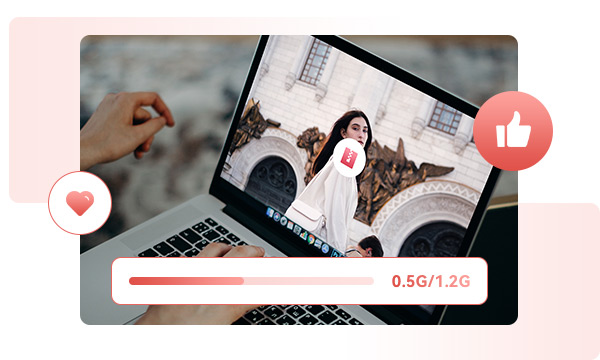 How to Compress a Video
Step 1. Launch Any Video Converter
Install and launch the Any Video Converter.
Step 3. Set Compression Options
Step 4. Start Compressing Video
Read More Details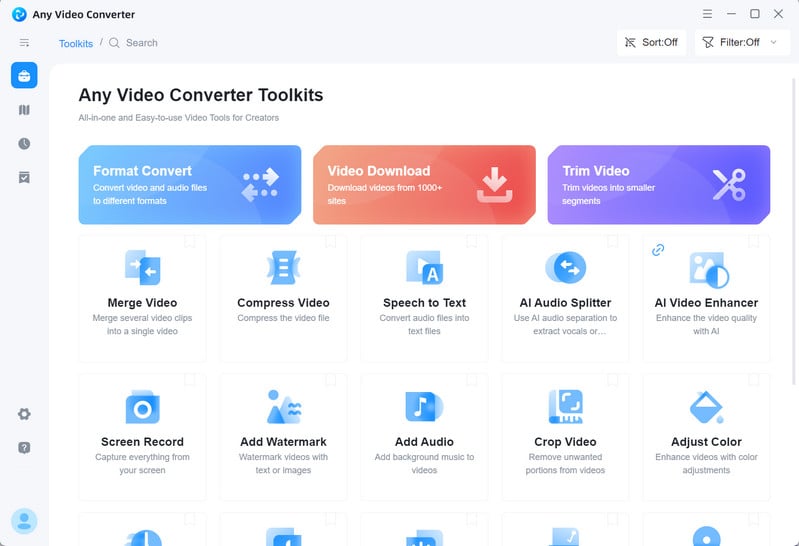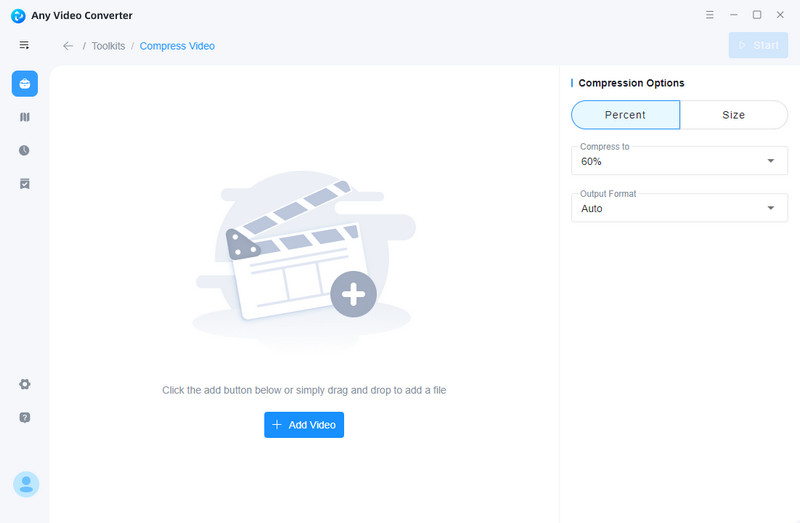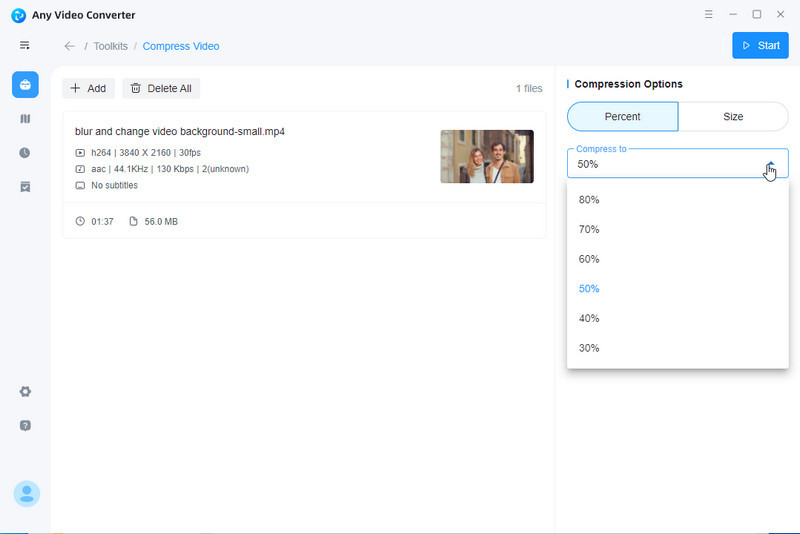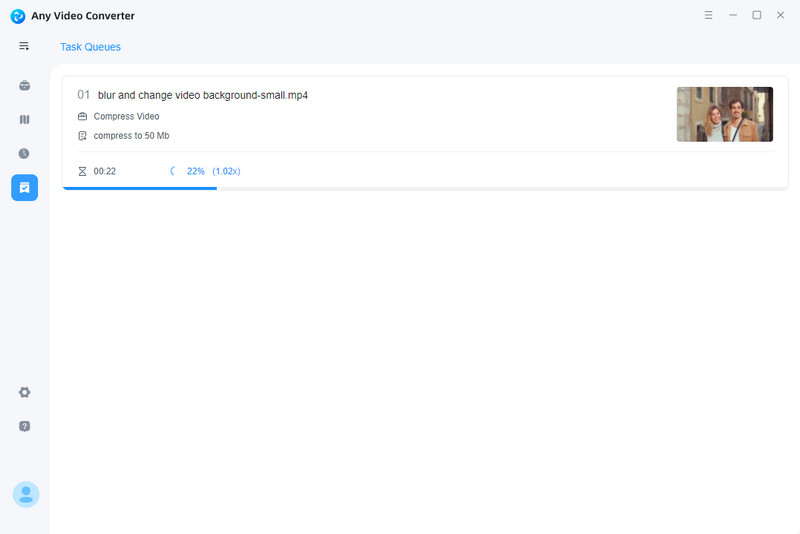 Any Video Converter Video Compressor
Compress and Reduce Video File Size in Batches with Any Video Converter
Frequently Asked Questions
1. What settings can you change to make a file size smaller?
2. How do you reduce the file size of a video?
3. What is the best free video compressor?
4. Is there a video size reducer without watermark?
Our Users Are Also Downloading
AVCLabs Video Enhancer AI
AI-based video enhancement software to upscale video from 480p to 1080p, 1080p to 4K, and up to 8K, and bring your old videos a new look.
AVCLabs Video Blur AI
The best video blur app and face blur app to blur multiple moving faces or any part of a video (background, foreground, and any objects) with AI.