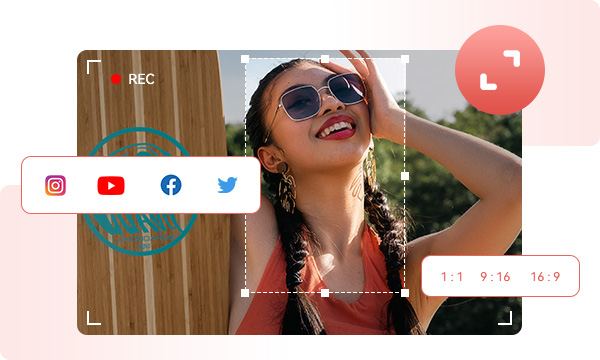 Record Any Area of the Screen
You have the freedom to adjust the recording mode flexibly, allowing you to capture the full screen, a specific window, or a custom-defined area as needed. Customize the dimensions of recorded videos for posting on multiple platforms - Instagram (9:16), YouTube (16.9), Twitter and Facebook.
Auto Stop Recording
Auto Stop Recording allows you to set predefined conditions to determine when recording stops, adding convenience and control to your recording process, ensuring your recordings match your intended goals and preferences. It helps you avoid situations where you forget to manually stop a recording or end up recording an unnecessarily lengthy recording.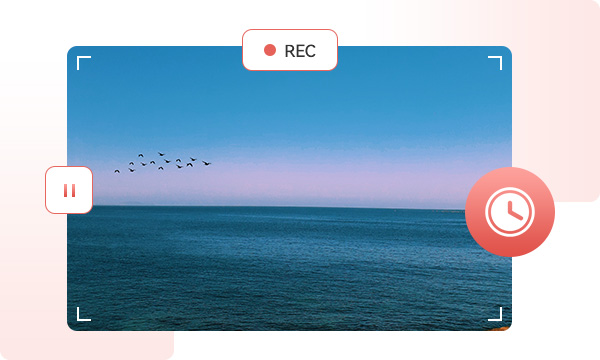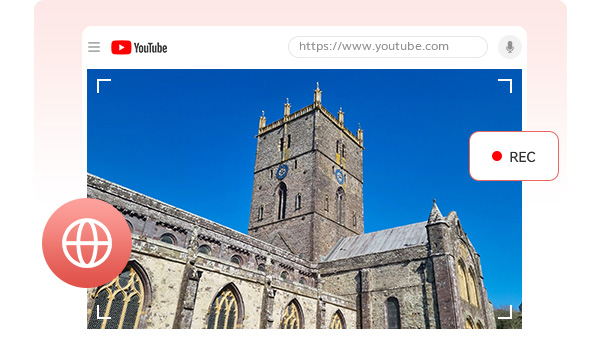 Record Internet Videos in Hight Quality
Capture and store videos from platforms like YouTube, Facebook, and Twitter in superior quality. Additionally, preserve video conference and call visuals from Zoom, Skype, and Discord at their highest resolutions.
Record the Highlight Moments in the Game
This software provides powerful support for capturing game sessions and highlighting the exciting moments in the game. With its advanced features, it ensures stutter-free, lag-free recording of gaming action and delivers visuals with exceptional clarity and quality, ideal for recording DirectX/OpenGL games and applications.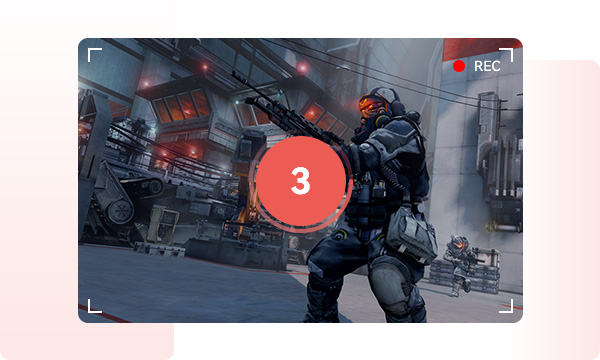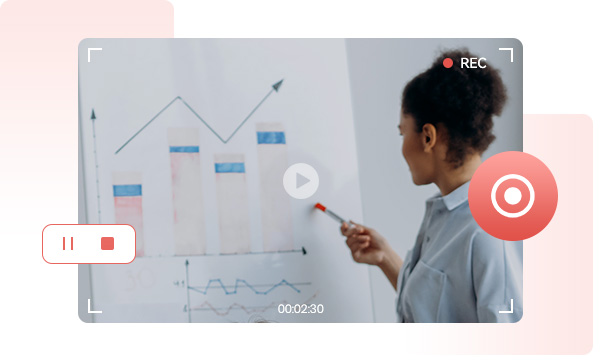 Record Videos for Teaching and Learning
Helpful for Teaching: Allowing educators to create video lectures, tutorials, and demonstrations, fostering interactive learning, personalized feedback, and accessibility for students with diverse needs.
Essential for Learning: Enabling students to access video lectures, tutorials, and demonstrations, promoting self-paced understanding, visual learning, and effective review of educational content.
How to Use Screen Recorder
Step 1. Run Any Video Converter
Launch Any Video Converter, you will enter the main interface of Any Video Converter 8.0 as shown on the left.
Step 2. Select Screen Recorder Tool
Step 3. Adjust Recording and Output Options
Step 4. Adjust Recording Area and Start Recording
Read More Details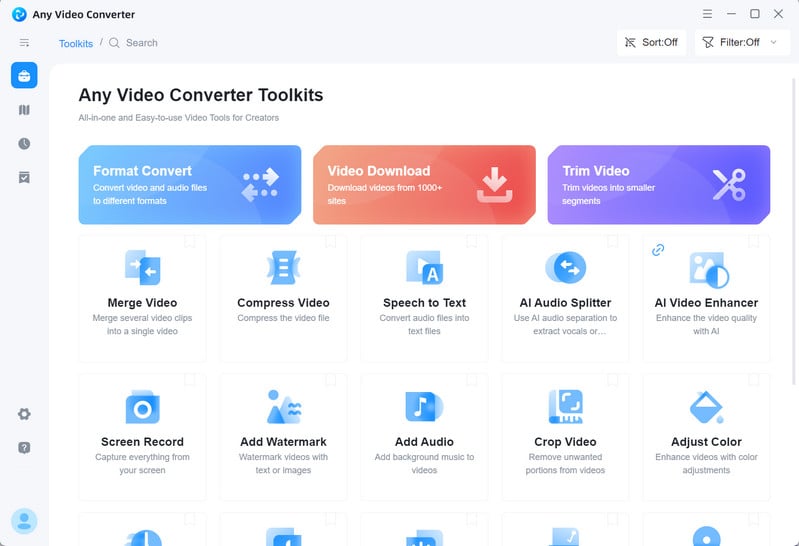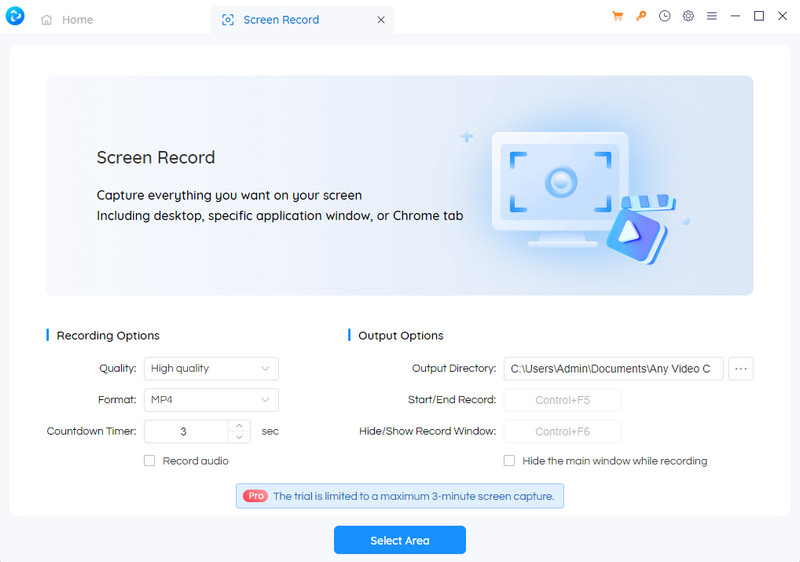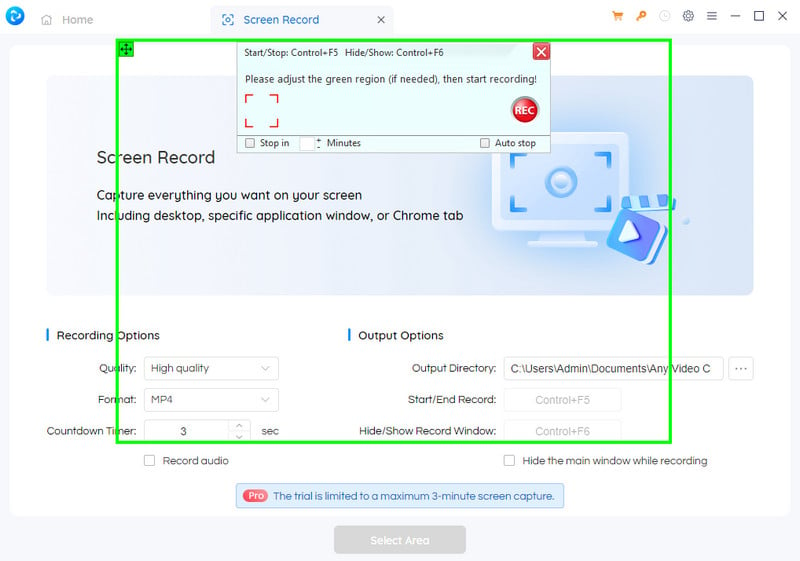 Any Video Converter Screen Recorder Tool
Screen Recorder Tool Enables You To Capture Everything You Want On The Screen.
Frequently Asked Questions
1. What types of content can I record with screen recording software?
2. Can I record only a specific part of the screen?
3. Can I record audio along with the screen recording?
4. Is screen recording legal?
Our Users Are Also Downloading
AVCLabs Video Enhancer AI
AI-based video enhancement software to upscale video from 480p to 1080p, 1080p to 4K, and up to 8K, and bring your old videos a new look.
AVCLabs Video Blur AI
The best video blur app and face blur app to blur multiple moving faces or any part of a video (background, foreground, and any objects) with AI.