User Guide: Any Video Converter (8.1)
Audio Filter: Adjust Volume, Loudness, and Add Audio Effects
Don't let loudness or volume ruin your audio project! If you're dealing with a recording that's too quiet, parts much louder than the rest, and other annoying issues – Any Video Converter has got you covered. Discover an easy way to adjust sound levels for whatever situation comes up in this helpful tutorial guide.
On the main interface, select "Auido Filter" under the "Single Tools".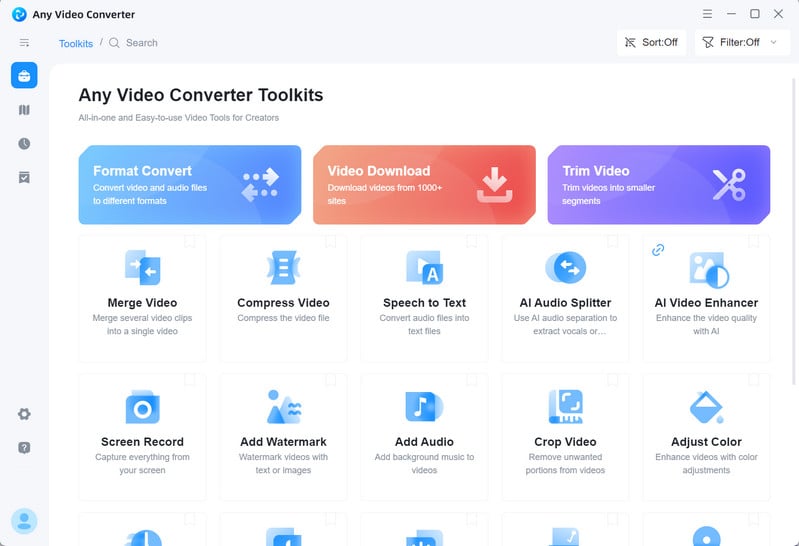 Click the "+ Add Audio" button or drag & drop to add audio files.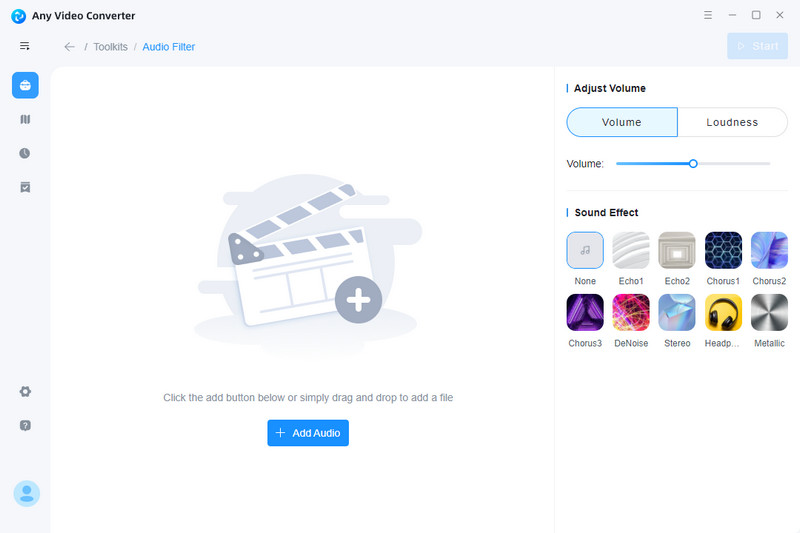 The AudioFilter tool has the ability to modify an audio file's volume level, whether it be too low or high. It offers an easy way to adjust the sound level of music with a simple adjustment in decibel (dB) and loudness. Whether you need louder beats or softer melodies, this tool allows you to get perfect acoustic levels for any project.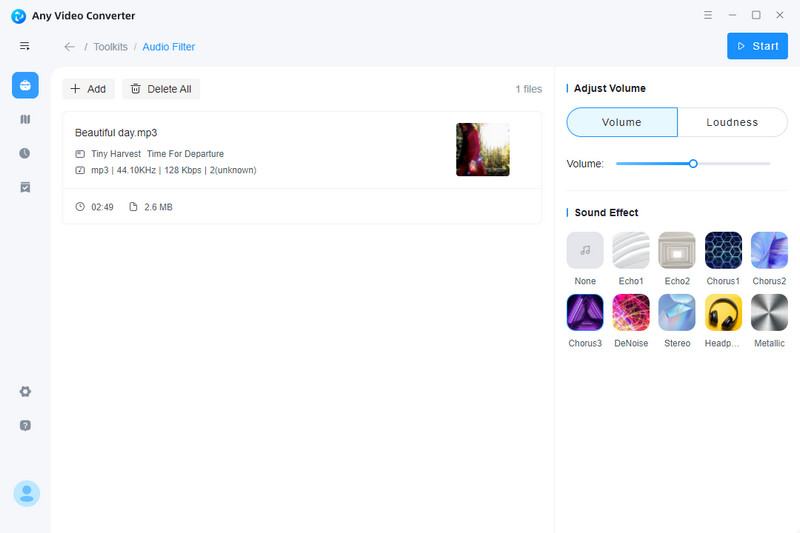 Click the "Start" button to save the changes, or click the "Add to Workflow" button to add it to Workflow.

Get Started

Video Tools

Audio Tools

Workflow Tools