User Guide: Any Video Converter (8.1)
Workflow Tool: How to Add Any Custom Workflow Tool
Any Video Converter is not only dedicated to offering many useful single tools for video and audio, but also offers your the possibility to combine every single tool to complete your task in one stop, with no need to install any other tools or extensions.
Step 1
Run Any Video Converter
Run Any Video Converter on PC.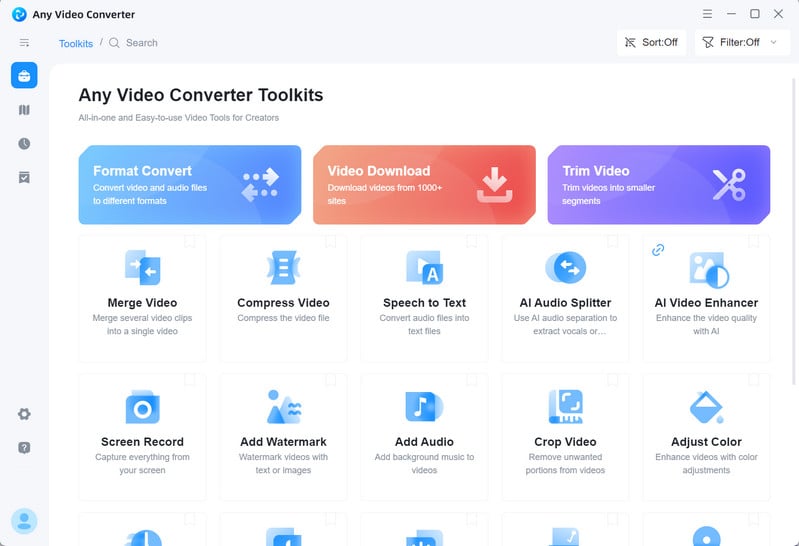 On the main interface, click "Click here to add Workflow Tool" to enter the compose interface.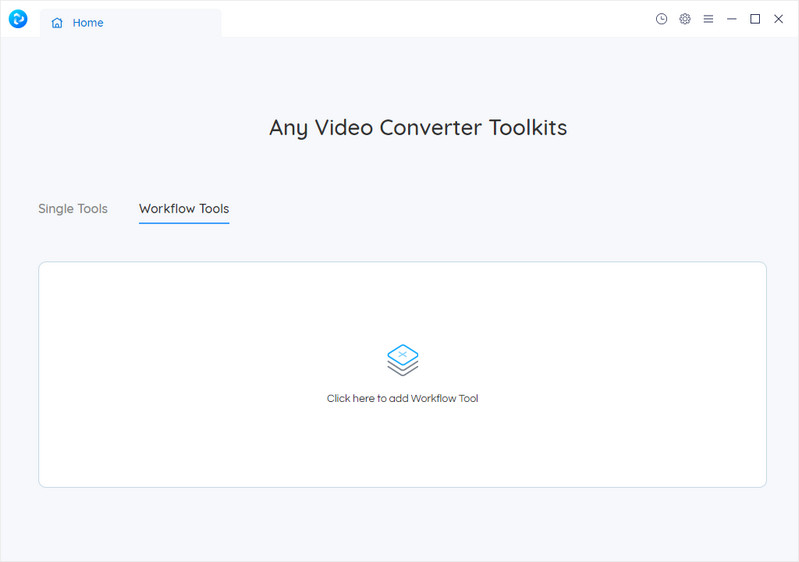 Step 3
Add Custom Workflow Tools
Click "+ Add Tool" to add any single tool from the list, and you will enter into the single tool interface. Once you complete any one single tool, you can continue to add new single tools. Once all the tools are composed, you can click "Start" to save your project.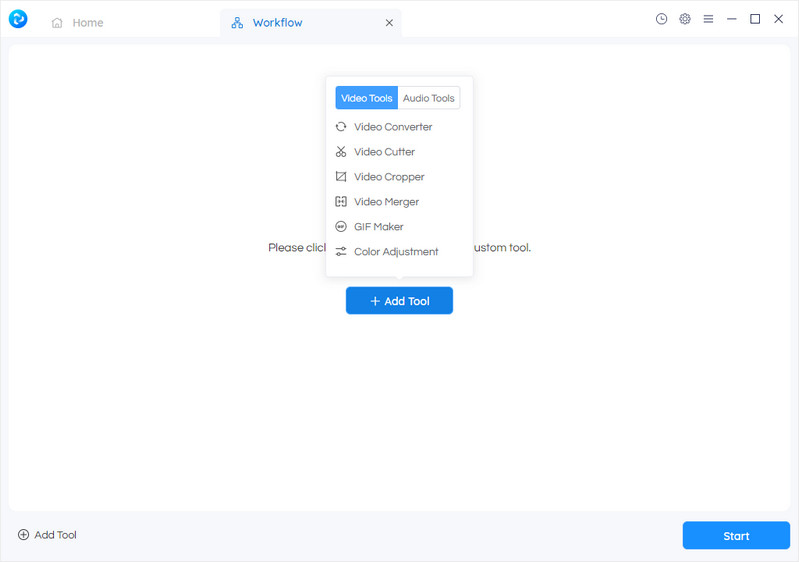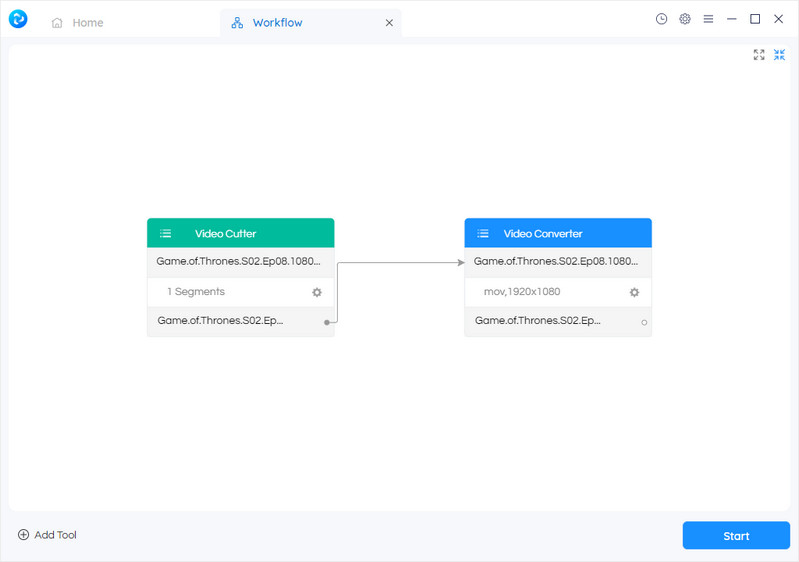 Get Started

Video Tools

Audio Tools

Workflow Tools