User Guide: Any Video Converter (8.1)
GIF Maker: How to Convert Video Clips or Images to GIFs
Here is the tutorial about how to use Any Video Converter GIF Maker to quickly create animated GIFs from video clips or images.
On the main interface, select "GIF Maker" under "Single Tools" section.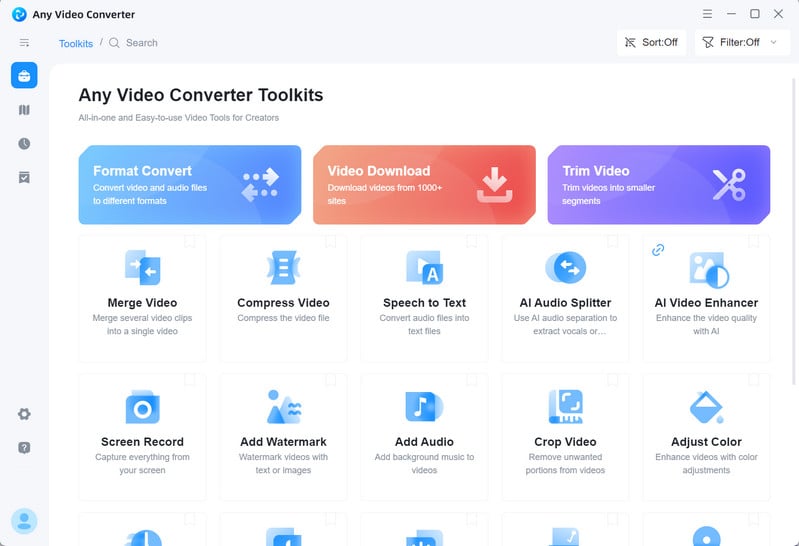 As soon as the GIF Maker is opened, the File Browse window will pop up. In the lower right corner, please select the "image files" or "video files" option.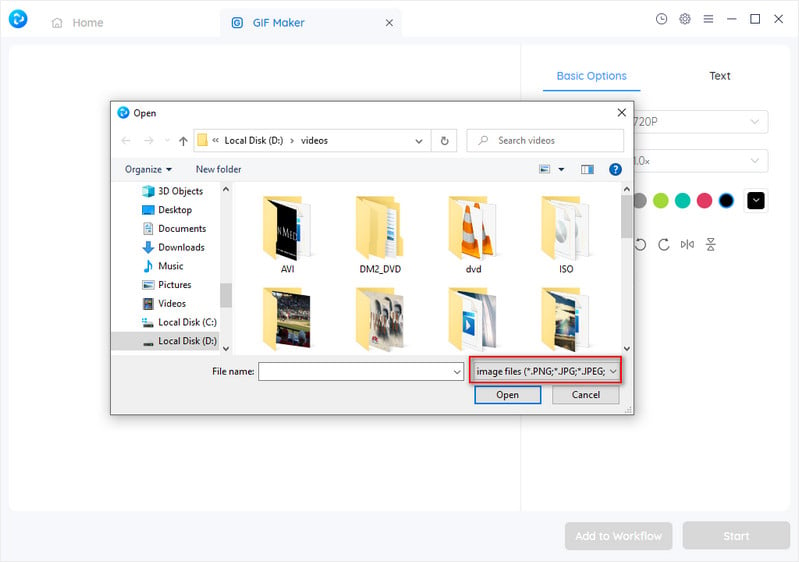 If you selected "video files", browse the folder and open a video.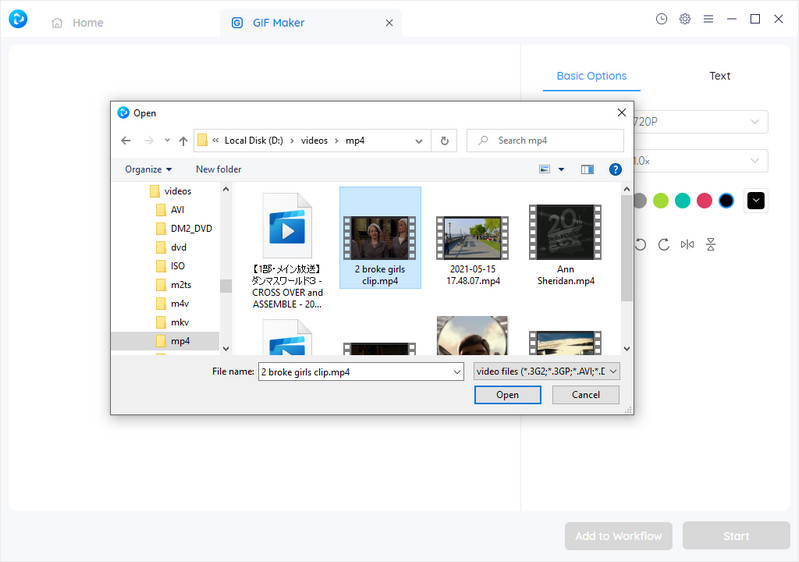 1. Basic Options
Once the video clip is in place, you can do the "Basic Options" configuration.
Size: 360p, 720p, 1080p
Speed: 0.5x, 1.0x. 2.0x
Background color, rotate or flip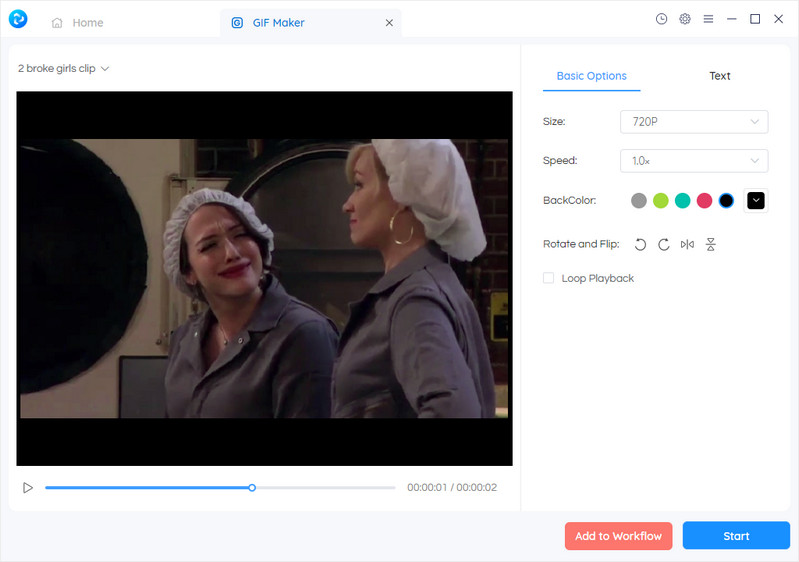 2. Add Text
After "Basic Options", you can add any text you want to appear in the GIF.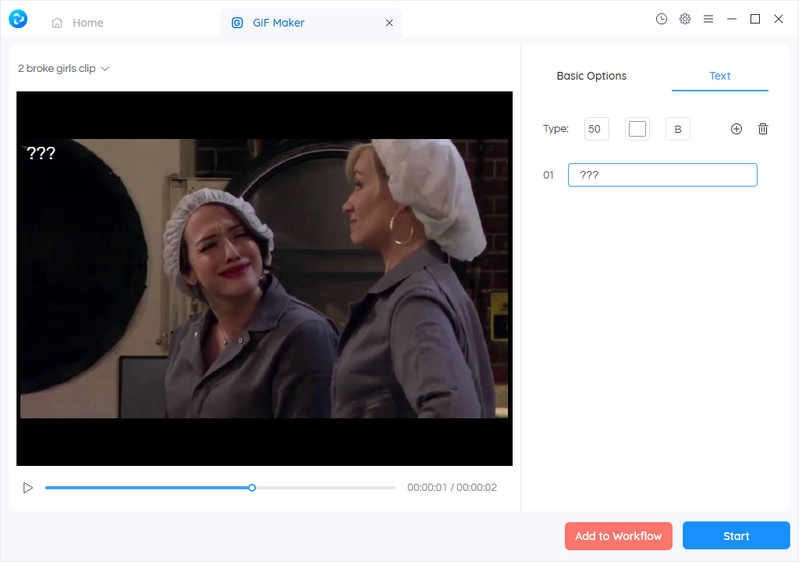 Click the "Start" button to start the conversion of a video clip or images into an animated GIF file.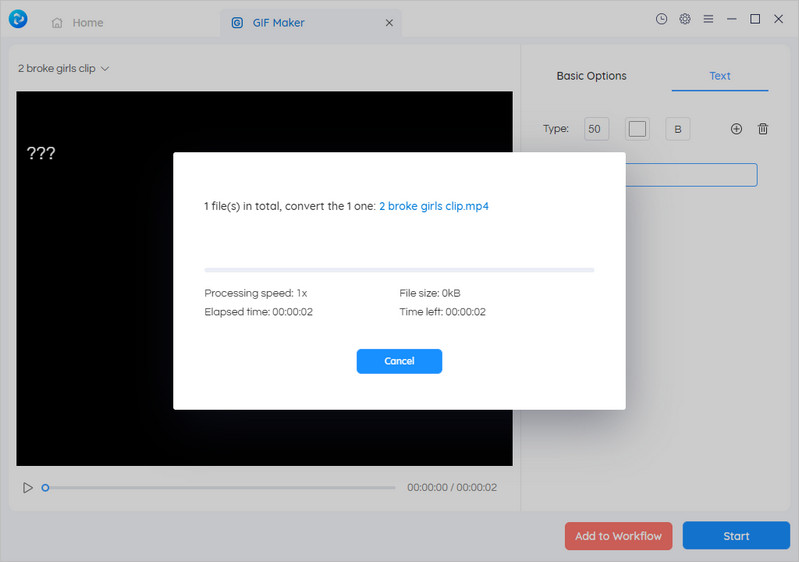 As soon as the conversion is finished, click the "View output file" button to find the well-created GIF file.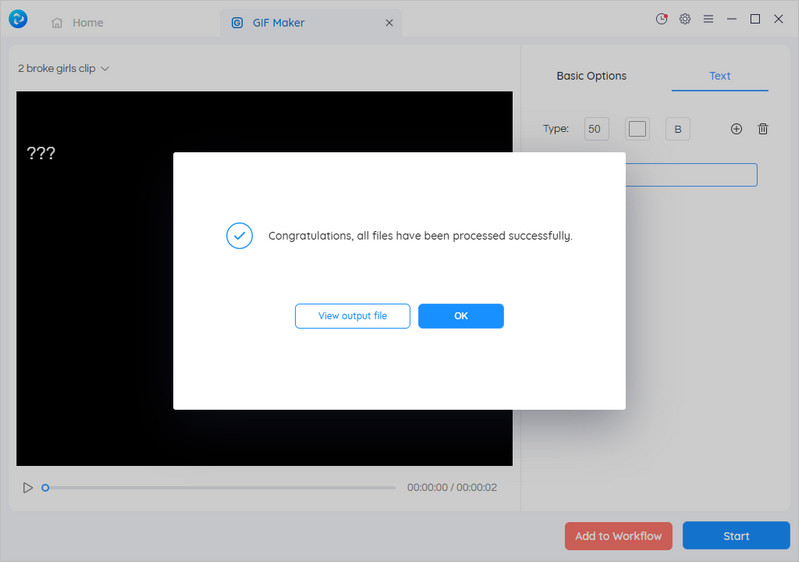 Get Started

Video Tools

Audio Tools

Workflow Tools