Free Image Quality Enhancer Recommendation: How to Easily Enhance Blurry, Low-res, Pixelated and Out-of-focus Images
Digital images can be a great way to capture a moment that you can look back on for years to come and it is increasingly important to have access to high-quality images. Unfortunately, whether it is due to the limitation of equipment quality and environment in the process of taking pictures, or in the process of transmitting electronic photos many times, the quality of images is easy to be damaged. Don't worry, though, because there are free and easy ways to enhance these images and make them look great again. In this article, we'll look at one of the best free image quality enhancers and how to use it to make your photos look their best. Whether you're a professional photographer or just a casual picture-taker, these tips and tricks will help you get the most out of your photos. Read on to find out how to easily enhance blurry, low-res, pixelated, and out-of-focus images.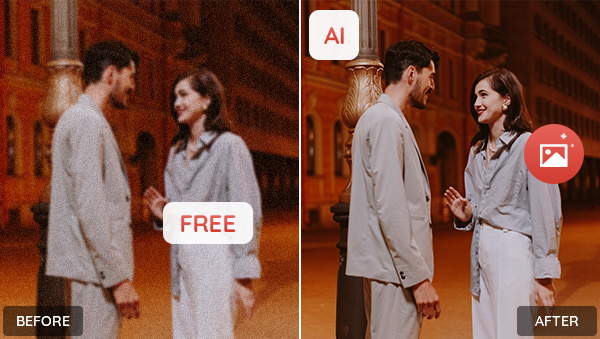 Can You Really Enhance Image Quality for Free?
The answer is of course YES. There are kinds of free image quality enhancers that can help you do that. But one thing you have to note is that when you search for the keyword free image enhancer, most of the photo quality enhancers that come up claiming to be free can indeed do so, but generally either they can only be tried for free, or their free versions have various restrictions, such as size restrictions on the input and output photos, compression of their resolution, inability to download the processed image, processed photos with watermarks, or some important functions requiring a subscription. Either the quality is uneven.
To some extent, you indeed can enhance photos for free, but there may still be various limitations. So it seems that it's not that simple to pick a good free image quality enhancer. To help you save time, this article has tested different photo quality enhancers and picked one for you that performs well and enables free enhancement without various annoying limitations.
---
A Highly Recommended Free Image Quality Enhancer: AVC.AI
AVC.AI is a free online image quality enhancer driven by the most advanced AI technology that allows users to enhance image quality in the easiest way with just a few clicks. One of the most important reasons to recommend this online image enhancer is that you can fix kinds of image quality issues on only one page on your browser. Its main features include but are not limited to enlarging images without losing quality, upscale low-res images, denoise, sharpening, unblur, colorizing, and removing unwanted objects from photos.
---
How to Enhance Image Quality for Free with AVC.AI
Step 1
Go to AVC.AI and Register an Account
Visit AVC.AI and enter its interface. There are 2 collections AI Enhancer and AI Remover with 7 models aiming to fix different image problems. To use this online image quality enhancer for free, you need to click Login/Sign Up to log into your existing account or register a new account. For new users, you will be awarded some free credits to process images for free. While for existing users, you can also get free credits by following their official YouTube channel, Facebook or Twitter.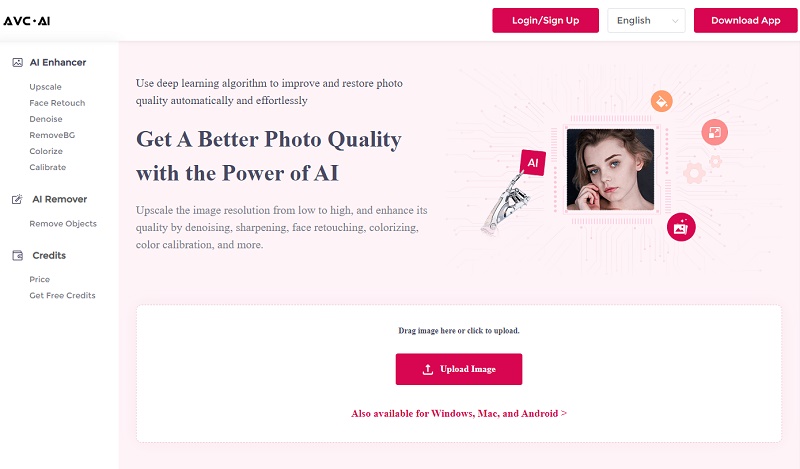 Click the Upload Image button or drag and drop one or more source images directly to the site since it supports batch processing. Currently supported input formats are *.png, *.jpg, *.jpeg, *.bmp, *.jfif, and *.webp.
Step 3
Select AI Models and Start Processing
Select the corresponding AI model for different quality issues that need to be enhanced. To unblur, sharpen or unpixelated images, simply click Upscale model. You can also process one or more images with multiple AI models stacked together.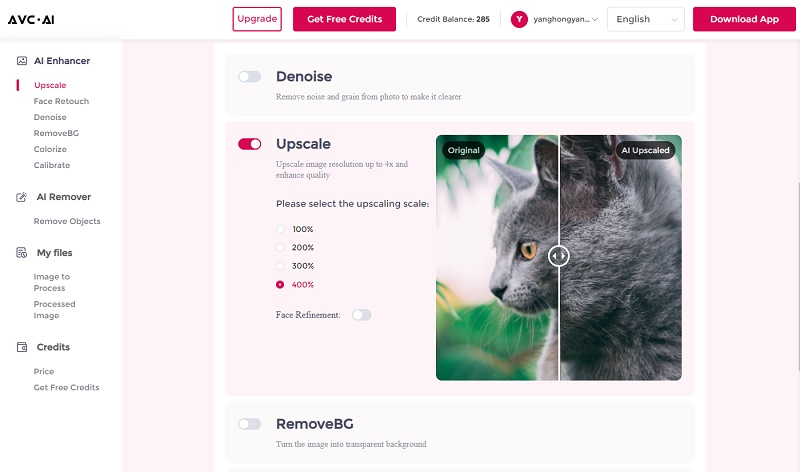 After selecting the images and models, click on the Start Processing button at the bottom to start enhancing images
Step 4
Preview and Download Images
Image manipulation will be accomplished in a matter of moments. When it is finished, you can press the Eye button to get a look at the output. If you are content with it, then hit the Download Image option to save the enhanced photo without any type of watermark.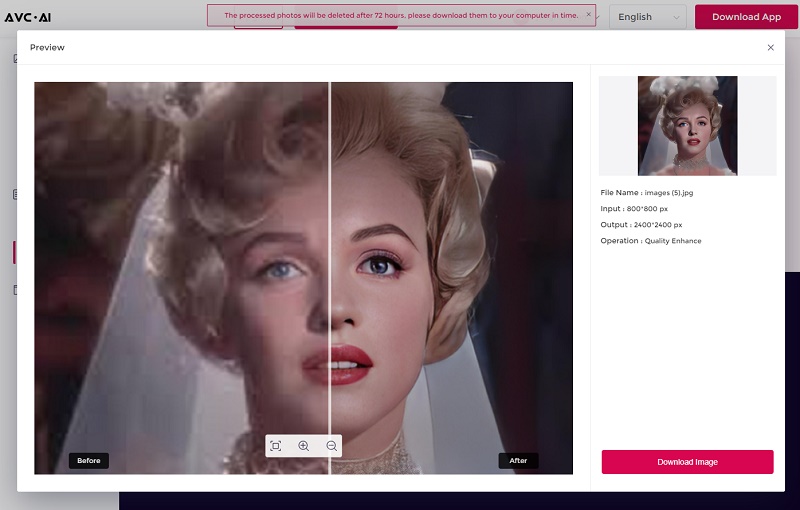 Note: The processed photos will be deleted after 72 hours to protect your privacy, please download them in time.
Final Words
By using this free image quality enhancer, AVC.AI, you can easily improve the sharpness, clarity, and color of your photos. It provides all the features necessary to enhance images quickly and also offers a range of advanced features such as batch processing, noise removal, and color correction. For those who are new to photo editing or don't have access to paid software packages, free image quality enhancers offer an easy way to get started with photo editing without having to pay for expensive programs and easily create stunning images in no time. So what are you waiting for? Get out there and start improving the quality of your photos. Don't forget to get your free credits!
---
Highly Recommended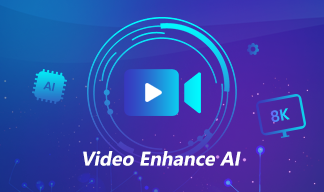 AVCLabs Video Enhancer AI
AVCLabs Video Enhancer AI is an AI-based video enhancement software to upscale video from 480p to 1080p, 1080p to 4K, and up to 8K. With AVCLabs Video Enhancer AI, you can upscale low-res videos to high resolution and bring your old videos a stunningly new look.
Learn More


Video Converter

DVD Converter

Video Editor

Enhance Video Quality

Enhance Image Quality

Remove Objects