Super Fast Conversion Speed with NVIDIA CUDA
Any Video Converter is optimized by NVIDIA CUDA Technology. Any Video Converter now takes full advantage of the latest NVIDIA CUDA technology to largely accelerate conversion speed and output video quality. Any Video Converter is able to convert DVD and videos much faster than ever before, which save much more time and energy.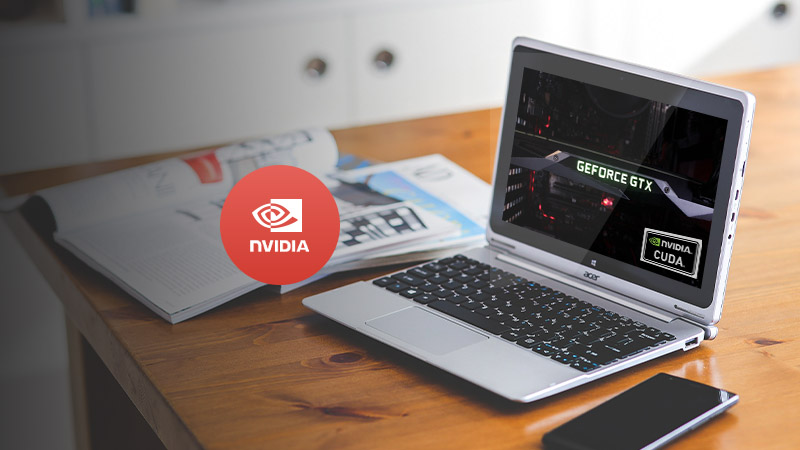 Any Video Converter with NVIDIA CUDA Technology is not only a DVD Converter, but also a professional video converter that does all format conversion with super fast speed between various video files including AVI, Xvid, DivX, H.264, H.265, MP4, 3GP, MKV, WMV, RM, FLV, MOV, MTS, M2TS, MOD, TOD, TS, WebM, and VP8, etc. In addition, it also performs as an amazing and powerful CUDA audio converter that can convert between audio files like MP3, AAC, AAC, WAV, WMA, OGG, etc. With the NVIDIA CUDA Technology built-in, you can convert DVD movies, convert video and extract audio from video and music video with only a few clicks in minutes.
About NVIDIA CUDA
CUDA or Compute Unified Device Architecture is a parallel computing architecture developed by Nvidia. CUDA is the computing engine in Nvidia graphics processing units (GPUs) that is accessible to software developers through variants of industry-standard programming languages.
Thanks to NVIDIA CUDA computing technology, video conversion processing enters a new era. Optimized by NVIDIA CUDA computing technology, Any Video Converters accelerates conversion to revolutionary fast. Converting video now is in minutes. Any Video Converter will automatically detect your CUDA/ATI-enabled graphics card if your computer is with NVIDIA CUDA. By enabling NVIDIA GPU Acceleration, the video conversion will be processed with supercomputing on NVIDIA's GPU/ATI Stream instead of your computer's CPU, making your computer run 5X speedups.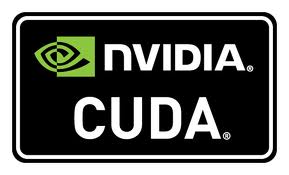 NVIDIA CUDA Accelerate the Conversion Speed of Any Video Converter
Free down the NVIDIA CUDA-based DVD/video converter, install and run it on your computer. Then, just enjoy the 3-5X faster speed of conversion!
1) Add your video files to the NVIDIA CUDA video converter by clicking the "Add Video(s)" button. You may choose your output format in the drop-down list of Output Profile. The NVIDIA CUDA-based DVD/Video Converter supports converting DVDs and any videos to MP4 with H.264 and H.265 encoding.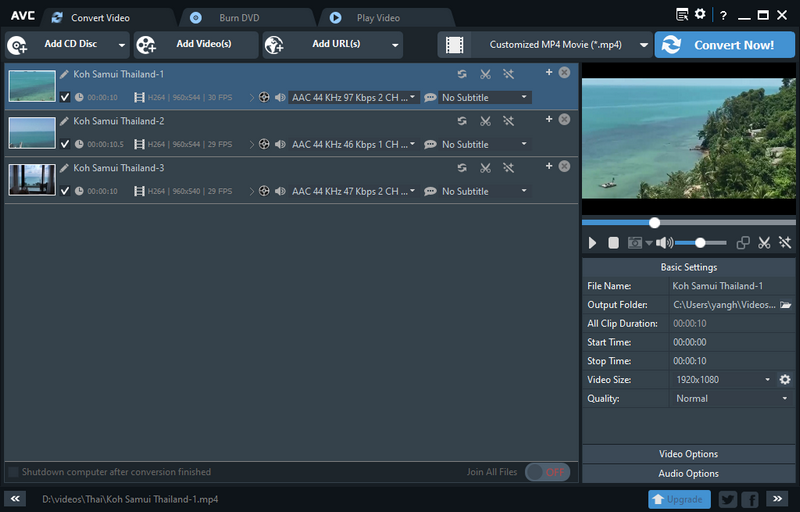 2) Make sure the ring of light of the CUDA Mark is bright. Only in this way can you use the CUDA in the NVIDIA CUDA video converter to make the speed faster than without the CUDA.
Go to the "Video" tab under the Options window to enable the fast conversion speed with NVIDIA CUDA technology.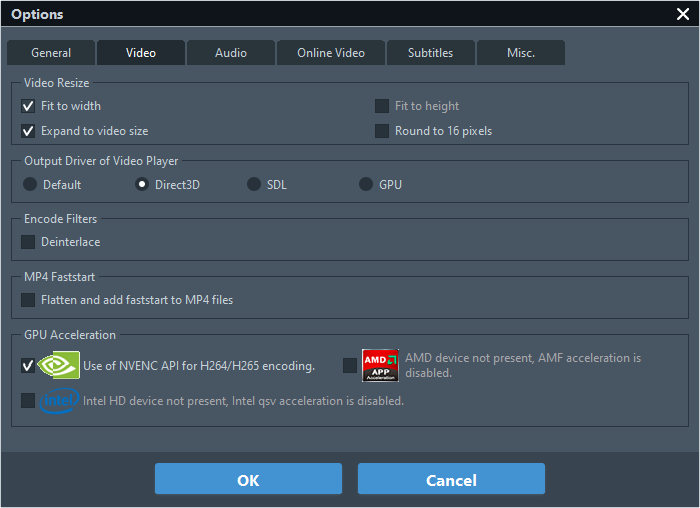 3) After adding video files to the converter, the thumbnails and media information appear on the interface. At the top right corner, you can select the output profile for Apple, Android, PSP, TV, and common video formats from the drop-down list. You can use this NVIDIA CUDA-based DVD/Video Converter for H.264 and H.265 encoding.
Unfold "Video Options" to change the Video Codec to x264 or x265, then Any Video Converter will convert videos with NVIDIA CUDA acceleration.

4) Experience the 3-5X faster conversion speed by start the conversion. Click the "Convert Now!" button on the top. Then the magically fast conversion process would start.
Supported Driver:
You should download the latest driver from Nvidia official site, and make sure your Graphics Card is supported.
| | |
| --- | --- |
| GeForce 900 series | model GTX TITAN X, GTX 980 and 980Ti, GTX 970, GTX 960, GTX 980M, GTX 970M, GTX 965M |
| GeForce 10 series | model GTX 1050 Ti, GTX 1060, GTX 1070, GTX 1070 Ti, GTX 1080, GTX 1080 Ti |
| GeForce 16 series | model GTX 1650, GTX 1650 Super, GTX 1660, GTX 1660 Super, GTX 1660 Ti |
| GeForce 20 series | model RTX 2060, RTX 2060 Super, RTX 2070, RTX 2070 Super, RTX 2080, RTX 2080 Super, RTX 2080 Ti, Nvidia TITAN RTX |
| GeForce 30 series | mode RTX 3060 Ti, RTX 3070, RTX 3080, RTX 3090 |
Highly Recommended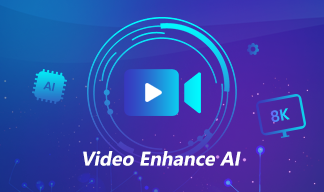 Improve the Video Quality with the Power of AI and Graphics
AVCLabs Video Enhancer AI is equipped with powerful algorithms and an AI engine and adopts CPU+GPU high-performance computing and architecture to handle the video processing quickly and render high-resolution video.
Learn More

---

Video Converter

DVD Converter

Video Editor

Enhance Video Quality

Enhance Image Quality

Remove Objects