3 Proven Ways to Convert MPEG to MP4 Quickly and Effortlessly (For Free!)
In today's digital age, videos have become an integral part of our lives. From entertainment to education, videos are now used for a wide range of purposes. However, not all video formats are compatible with every device or platform, and this can be a major inconvenience. One such issue is the incompatibility between MPEG and MP4 video formats. MPEG (Moving Picture Experts Group) is a popular video format used for storing high-quality videos, but it may not be supported by all devices. MP4, on the other hand, is a widely-used video format that is compatible with most devices and platforms. If you're facing issues with playing MPEG videos on your device, converting them to MP4 is the best solution. This article will guide you on how to convert MPEG to MP4 quickly and effortlessly in 3 ways.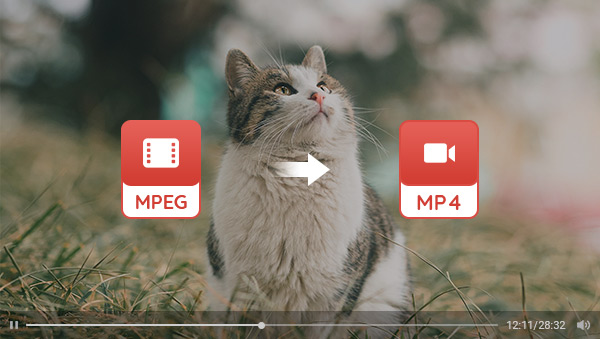 1. How to Convert MPEG or MPEG-2 to MP4 on Windows 10/ 11?
There are so many options for users to convert MPEG files to MP4. But when it comes to totally free, useful, and user-friendly video converters, Any Video Converter has a role to play. It started as professional software focused on format conversion and later evolved into a comprehensive toolbox based on it, such as a video cutter, cropper, trimmer, downloader, audio filter, etc.
Focusing on its video conversion feature, Any Video Converter not only supports converting videos to different video formats including MP4, MOV, MKV, M2TS, M4V, MPEG, AVI, WMV, ASF, OGV, WEBM, and more, but also offers more customized options for your videos, like converting videos to customized percent (50%, 100%, 200%, and more) or resolution (480p, 720p, 1080p, 4K, and more), as well as encoding videos into x264, x265, h263p, XviD, MPEG, WMV, and more.
Features of Any Video Converter
Convert MPEG to MP4 for free with good quality
Convert videos between any formats freely
Download videos and music from 100+ sites
Cut or trim a video into segments
Crop video file to delete unwanted portions
Merge multiple clips into one video
Adjust audio volume and add audio effects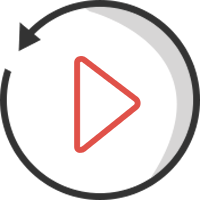 Steps to Convert MEPG to MP4 with Any Video Converter
Step 1
Install the MPEG-to-MP4 converter
Download this free video converter and follow the instructions to install it.
Note: Any Video Converter is totally free to download and use without any additional cost, watermark, or limits on file size or quality.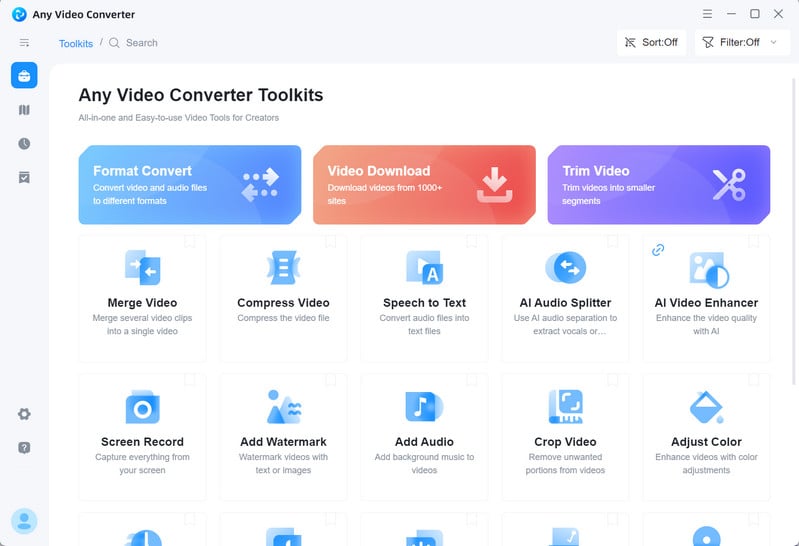 Click the Video Converter option and upload the MPEG videos that you want to convert to MP4. It supports batch processing, so you can upload more videos on time or add other videos by clicking the Add button.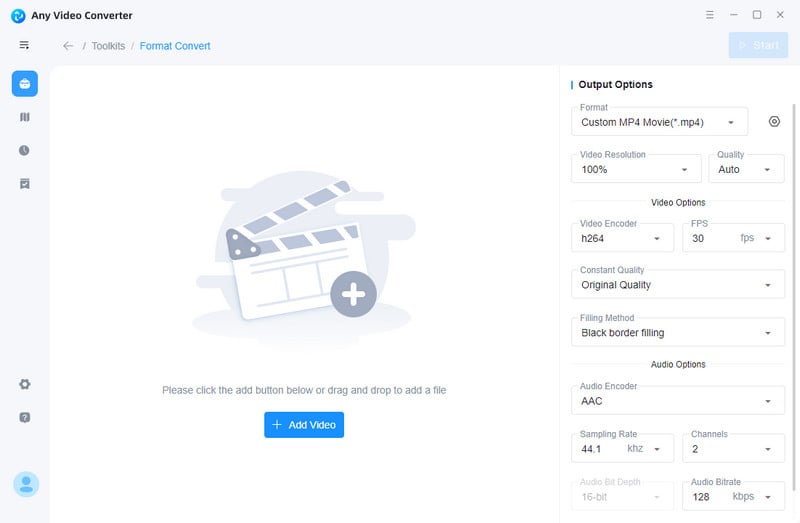 Step 3
Set Output Video Format
Click the Basic Options and find the video format. Click on the drop-down menu of video formats, then scroll down to select Custom MP4 Movie(*.mp4). You can also change other advanced settings, such as video resolution, frame rate, encoder, bit rate, etc.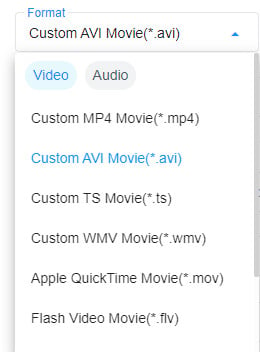 Step 4
Start Converting MPEG to MP4
Finally, click the Start button to convert MPEG to MP4 and wait for the process to finish.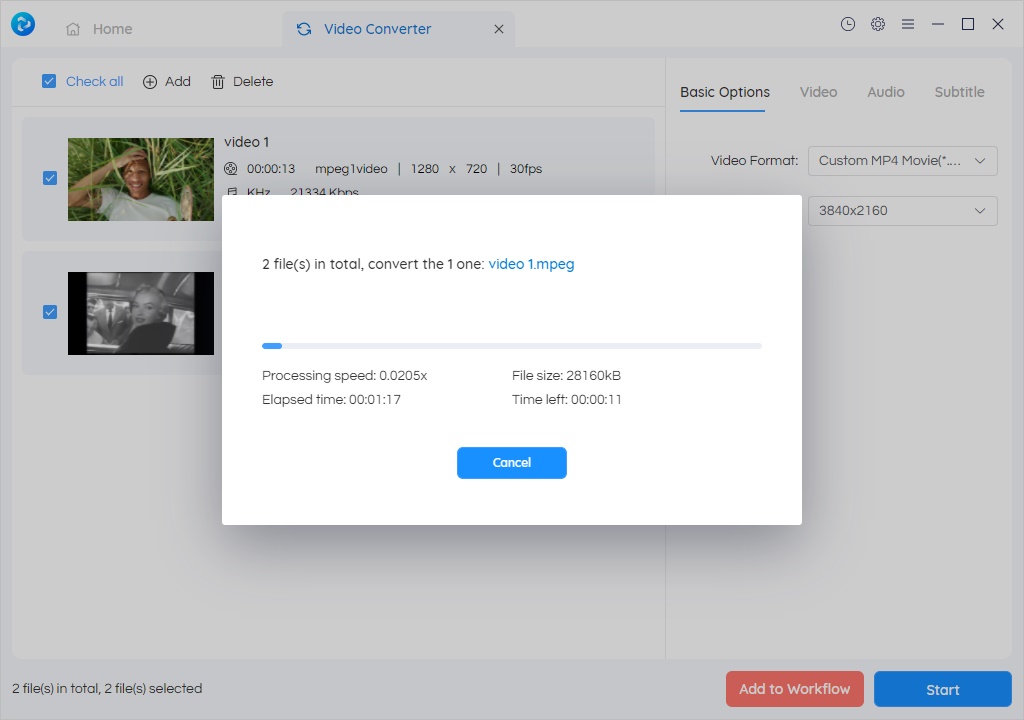 ---
2. How to Convert MPEG to MP4 Online for Free?
The process of converting MPEG to MP4 online for free is easy and fast. All you need is a reliable video converter. The popular choice for this task is CloudConvert. It is an online file converter, which enables users to convert MPEG video to MP4 with ease. Simply click the Select File button to upload MPEG videos and set MP4 as the output format, then click the "Convert" button to start the process.
Highlights: Support nearly any audio, video, document, e-book, archive, and image format.
Drawbacks: Limit the number of files that can be converted per day.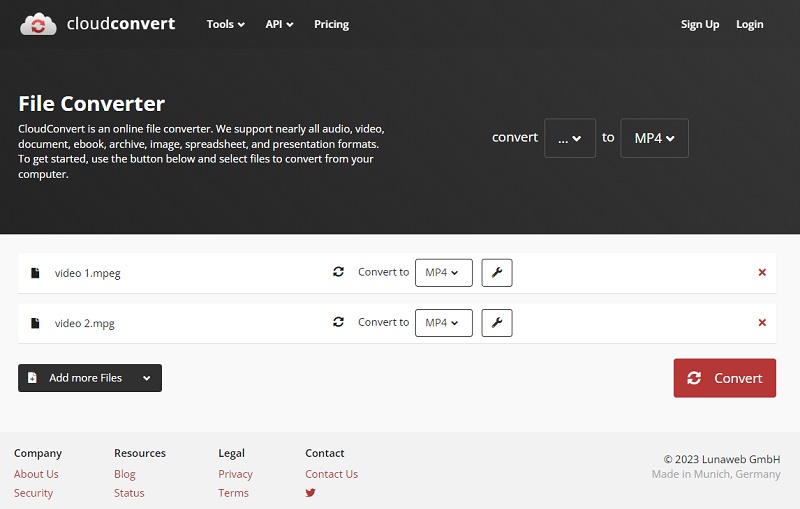 ---
3. How to Convert MPEG to MP4 on Android and iPhone
The next part is for people who want to know how to convert MPEG video to MP4 on their mobile devices. No matter you are using an Android or iOS system, there is a solution for you.
3.1 Video Format Factory (Android)
Video Format Factory is a free MPEG-to-MP4 converter available to Android users. It is not only a video converter, but also can be used as a video compressor, video cutter, and reverser. Video Format Factory supports all major formats. However, you can not access an SD card directly, thus a little bit of inconvenience.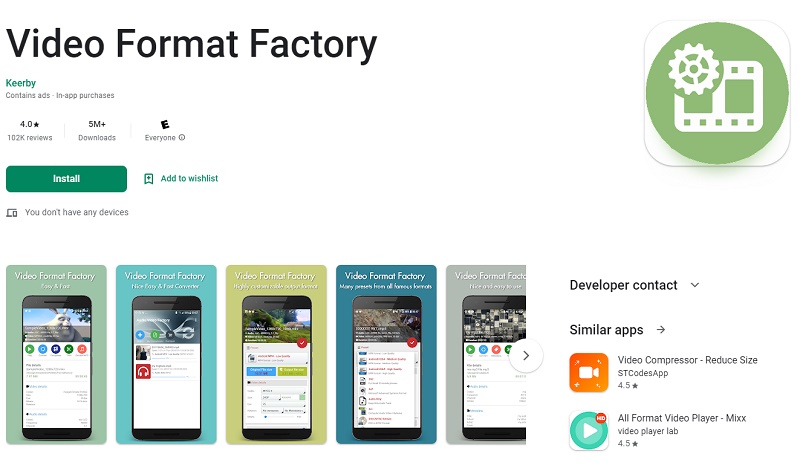 3.2 The Video Converter (iPhone)
The Video Converter is an app that can convert MPEG to MP4, rating of 4.4 in the App Store. The conversion is done on a secure cloud server, which makes conversion easier, faster, and much more battery-friendly. After conversion, you can immediately AirDrop your files right to your Mac or another device.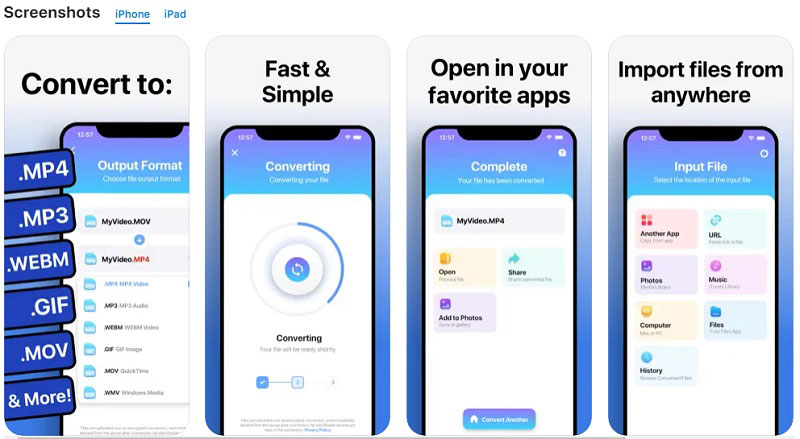 ---
4. Frequently asked questions
1. What is a MPEG file?
MPEG (Moving Picture Experts Group) is a widely used video compression format that is used for digital video broadcasting and distribution. It is a standard format for storing and transmitting video files.
2. Which is better: MPEG or MP4?
It's difficult to say which is "better" between MPEG and MP4 as they serve different purposes. MPEG is typically used for broadcast television and has a higher quality than MP4, but it also produces larger file sizes. MP4 is more commonly used for online streaming and has better compatibility with a wider range of devices. Ultimately, the choice between MPEG and MP4 depends on your specific needs and intended use for the video file.
3. Is MPEG the same as MP4?
MPEG and MP4 are not the same, but they are related. MPEG is a compression format developed by the Moving Picture Experts Group, while MP4 is a container format that can store video and audio data compressed using various codecs, including MPEG. In other words, MP4 can contain video and audio data compressed using MPEG, but it can also contain data compressed using other codecs.
---
Conclusion
From Windows devices to Android and iPhone devices, this post provides you with different solutions. If you have any questions related to this topic, going through our list of frequently asked questions will certainly help you in getting more clarity. In conclusion, we hope that our comprehensive guide has helped to provide you with all the necessary information on how to convert MPEG or MPEG-2 to MP4 quickly and effortlessly for free.
---
Highly Recommended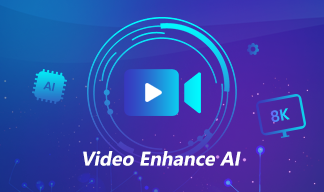 AVCLabs Video Enhancer AI
AVCLabs Video Enhancer AI is an AI-based video enhancement software to upscale video from 480p to 1080p, 1080p to 4K, and up to 8K. With AVCLabs Video Enhancer AI, you can upscale low-res videos to high resolution and bring your old videos a stunningly new look.
Learn More


Video Converter

DVD Converter

Video Editor

Enhance Video Quality

Enhance Image Quality

Remove Objects