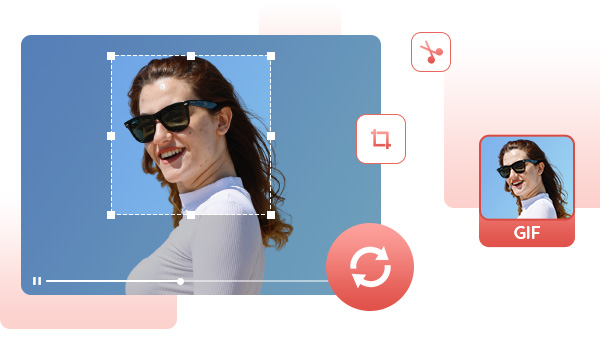 Video to GIF Maker
Easy video-to-GIF converter: Turn hilarious or heartwarming moments from videos into captivating GIFs with ease. Our GIF maker simplifies the process, allowing you to select snippets from funny clips, trending TV shows, or your own personal footage. Just upload the video, trim the desired clip, and let your creativity shine as you customize the GIF with captions and more.
Image to GIF Maker
Convert images to GIF: Effortlessly create stunning GIFs from any image using this easy-to-use Image to GIF Maker. Customizable color backgrounds make it simple to create square-sized GIFs that pop. Personalize your GIFs by selecting from a wide range of background colors and bring them to life with a touch of uniqueness.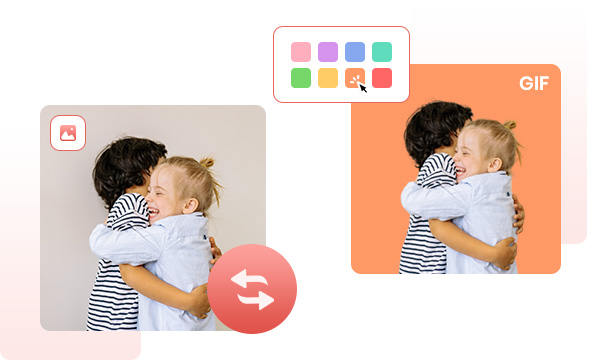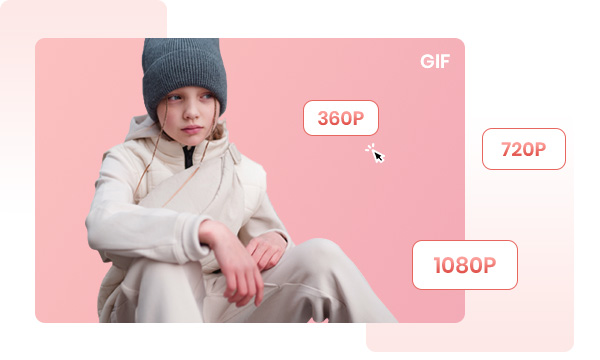 Choose the Size of Your GIF
Get the perfect size for your GIF to ensure optimal viewing experience! You can pick from three options: 360P, 720P, and 1080P.
Opt for 1080P for stunning high-quality GIFs, select 720P for GIFs ideal for sharing on various social media platforms such as Facebook, Twitter, Instagram, or go with 360P for quick and hassle-free sharing across any platform.
Adjust the Playback Speed of A GIF
Improve the comedic appeal of your GIF by applying SlowMo and FastMo effects. Customize the speed at 0.5x, 1.0x, or 2x to achieve impeccable comedic timing.
Rely on this GIF maker to flawlessly edit your footage before converting it into a humorous GIF. Get ready to amuse and entertain!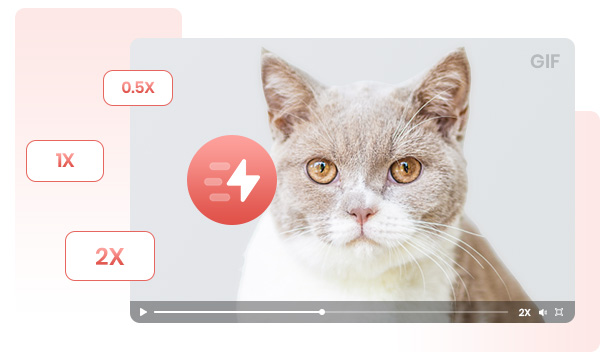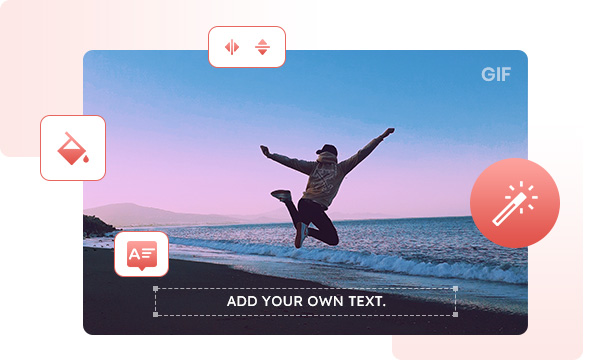 Effortlessly Add Effects to the GIF
Elevate the visual impact of your GIF with captivating effects! Customize its appearance by changing the background color, rotating, flipping, and even adding personalized text.
Let your creativity shine and make your GIF more funny, unique, vivid, and attractive than ever. Achieving this remarkable transformation is as simple as a single mouse click.
How to Use GIF Maker
Step 1. Run Any Video Converter
Launch Any Video Converter, you will enter the main interface of Any Video Converter as shown on the left.
Step 2. Select GIF Maker Tool
Step 3. Add a Video Clip or Images
Step 4. Add Effects to the GIF and Start Conversion
Read More Details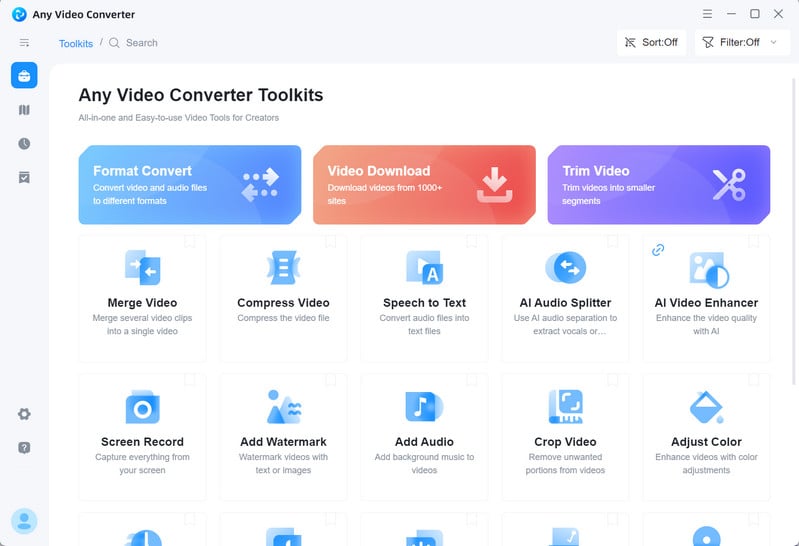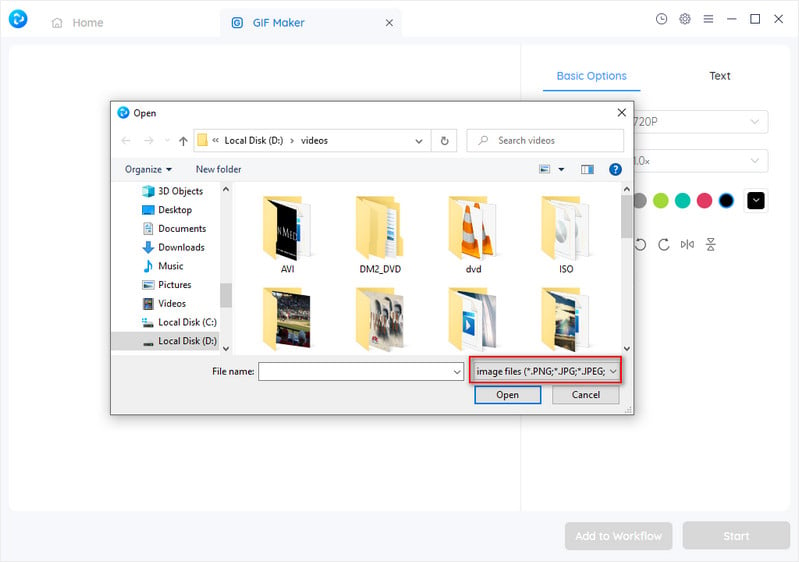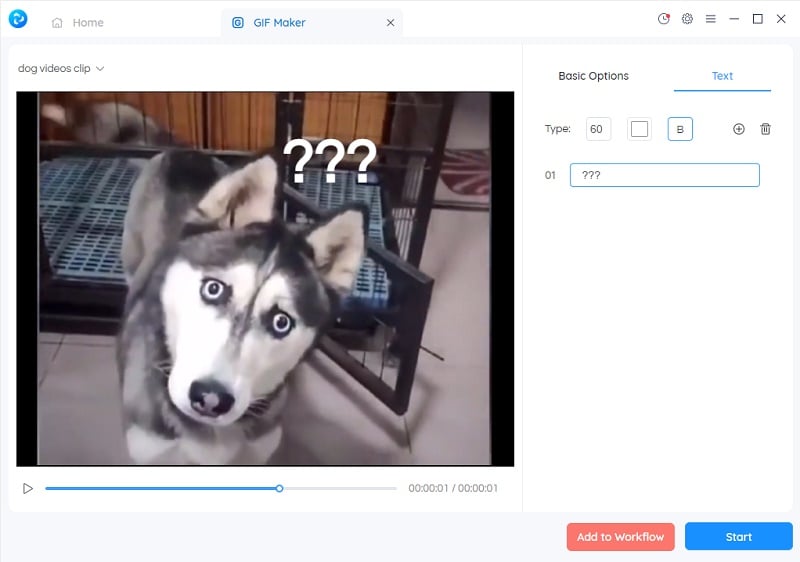 Any Video Converter GIF Maker Tool
GIF Maker Tool Enables You to Create Animated GIFs from Videos and Images with Ease
Frequently Asked Questions
1. What is GIF short for?
2. Is GIF a compressed file format?
3. How do I make my own GIF?
4. How do I make GIFs interesting?
Our Users Are Also Downloading
AVCLabs Video Enhancer AI
AI-based video enhancement software to upscale video from 480p to 1080p, 1080p to 4K, and up to 8K, and bring your old videos a new look.
AVCLabs Video Blur AI
The best video blur app and face blur app to blur multiple moving faces or any part of a video (background, foreground, and any objects) with AI.