How to Enhance Video Quality Automatically Using AI Video Enhancer
"Can a poor-quality video be improved? Is there any video quality enhancer recommended?" - Tom
With the growing popularity of streaming services, modern audiences expect high-quality video content. But producing it can be a challenge. Enhancing video quality manually requires time and expertise, and it can be difficult to keep up with the demand. Fortunately, there is a better way. Artificial Intelligence (AI) technology can automate the process of enhancing video quality, making it easier for content creators to meet the expectations of their viewers. This step-by-step guide will show you how to use AI-based video quality enhancer - AVCLabs Video Enhancer AI to quickly and easily improve your video quality, so you can create stunning content with minimal effort.
Part 1: Benefits of Video Quality Enhancement with AI
Video quality optimization is a significant part of video production, but it can be challenging to achieve manually. This is especially true if you are working with a large volume of content and don't have the time or resources to perform quality checks every time. Fortunately, AI can simplify the process of video quality enhancement, so you can speed up your workflow without sacrificing quality. With the following benefits, automating the video quality enhancement process with AI can help you achieve greater efficiency and profitability.
---
Part 2: How to Enhance Video Quality Automatically with AVCLabs Video Enhancer AI
AVCLabs Video Enhancer AI is an automated video enhancement solution that can boost your video quality with just a few clicks. It uses AI-powered algorithms to improve the visual quality of your videos and reduce visual noise for crystal-clear results. It gives you the ability to enhance the quality of your videos by upscaling low-res videos like SD (480p), HD (720p) to 1080p or 4K, even up to 8K, removing noise or blur from videos, deinterlacing, sharpening such as sharpening faces and enhancing facial details in blurry videos. No advanced video editing skills are needed.
Video Enhancer AI
Enhance the video quality to make them more aesthetically pleasing.
Upscale videos from SD to HD, HD to 4K.
Sharpen faces from blurry video and enhance facial details.
Support denoising and deinterlacing videos as well as cropping videos to fill frame.
Support GPU & TensorRT acceleration.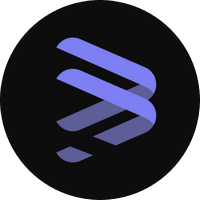 How to Enhance Video Quality Using AVCLabs Video Enhancer AI
Step 1
Install and Launch AVCLabs Video Enhancer AI
Warm reminder: Before enhancing video quality, simply click here to check the system and hardware requirements of AVCLabs Video Enhancer AI.
Download AVCLabs Video Enhancer AI from the link given above and then simply launch it after it has been installed on your computer.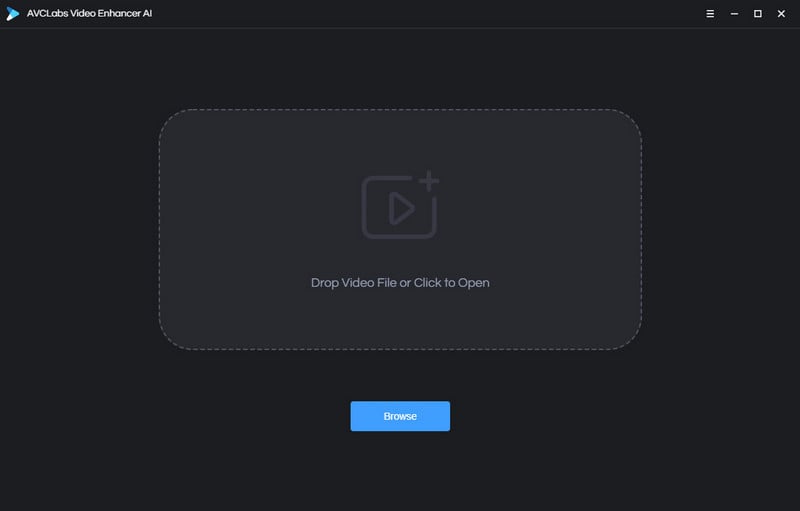 Step 2
Add One Or Multiple Low-quality Videos to the Program, Select the AI Model and Set the Output Parameters
Import one or multiple low-quality videos you need to enhance from your computer, then you need to modify some critical parameters like processing AI model, output resolution, output format and output path, brightness, contrast, and saturation.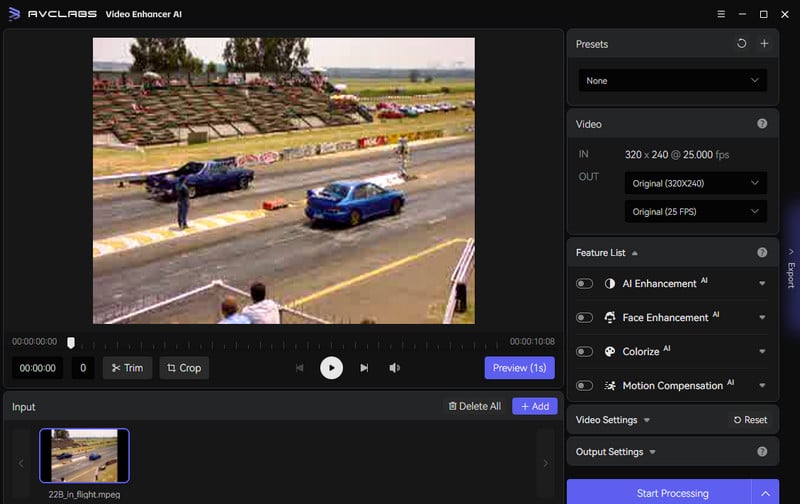 Step 3
Start Enhancing Video Quality
Once all the preparation work is done, click on the Start Processing button to enhance video quality automatically.
The final processing time depends on your computer's system configuration, video size. Please wait patiently.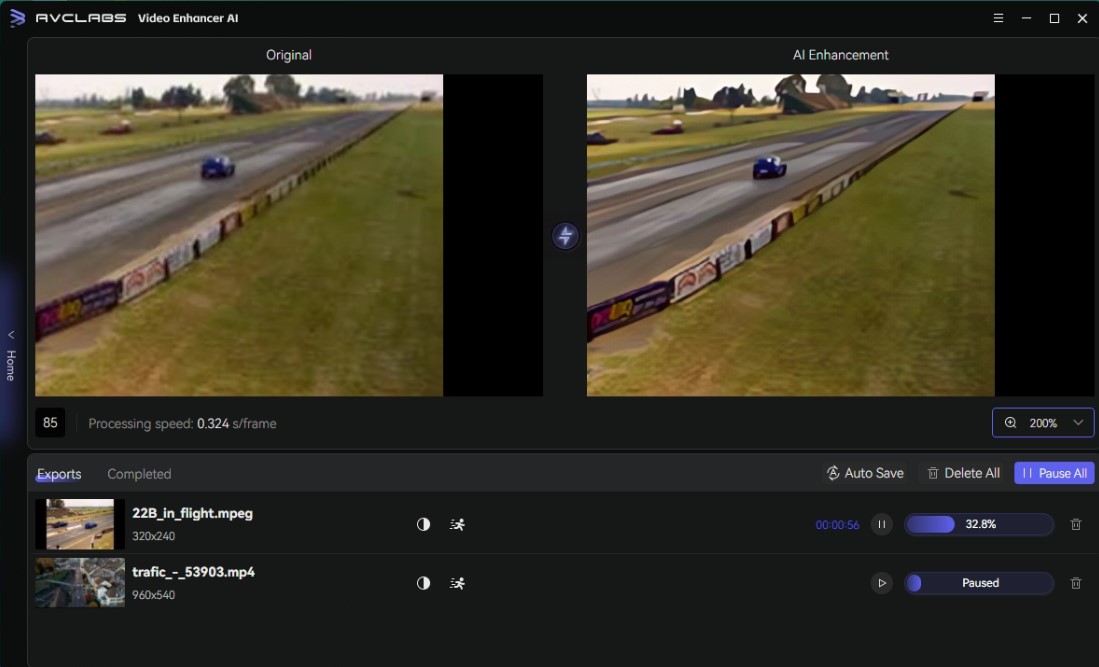 During the preview, the left window keeps the original one while the right half shows the enhanced result.
After the AI video enhancing process is completed, just open the file folder to check and enjoy the enhanced video with high quality.
---
Part 3: Tips for Optimizing Video Quality Enhancement Results
Before you begin the video quality enhancement work, there are a few things you should keep in mind.
First, decide which metrics you will use to measure video quality. The most common metrics are pixel count, luminance, color, and visual noise. You'll need to select the appropriate metrics for your use case. Next, consider the type of video content you will be enhancing. If you are enhancing video content for broadcast, you will need to meet certain industry standards. If you are enhancing video content for social media, you don't need to follow the same guidelines. AVCLabs Video Enhancer AI can be used for both types of content, but it's important to follow industry standards if you are working with broadcast-quality video. This will help ensure that your video meets the expectations of your viewers.
---
Conclusion:
Video quality optimization is a critical step in the video creation process. It can be difficult to achieve manually, but AI technology can simplify the process, so you can quickly and easily enhance your videos. This step-by-step guide will walk you through the process of using AI to automatically enhance your video quality. With AVCLabs Video Enhancer AI, you can improve your video quality, save time, and meet the expectations of your viewers.
Try AVCLabs Video Enhancer AI to breathe new life into your footage!
---

Video Converter

DVD Converter

Video Editor

Enhance Video Quality

Enhance Image Quality

Remove Objects