Tutorial
AVCLabs Video Enhancer AI is an AI-based video enhancement software to upscale video from 480p to 1080p, 1080p to 4K, and up to 8K. With AVCLabs Video Enhancer AI, you can upscale low-res videos to high resolution and bring your old videos a stunningly new look and second life through post-processing.
How to use AVCLabs Video Enhancer AI for Mac? View full guide for Mac

Note: The free trial version of the AVCLabs Video Enhancer AI has the same features as the full version, but it only enables you to convert 3 videos with the watermark. To unlock the limitation, you are suggested to purchase the full version.
How to Use AVCLabs Video Enhancer AI on Windows?
Download the installation package of AVCLabs Video Enhancer AI and install it on Windows PC. Launch AVCLabs Video Enhancer AI and you will enter the main window of AVCLabs Video Enhancer AI shown as below.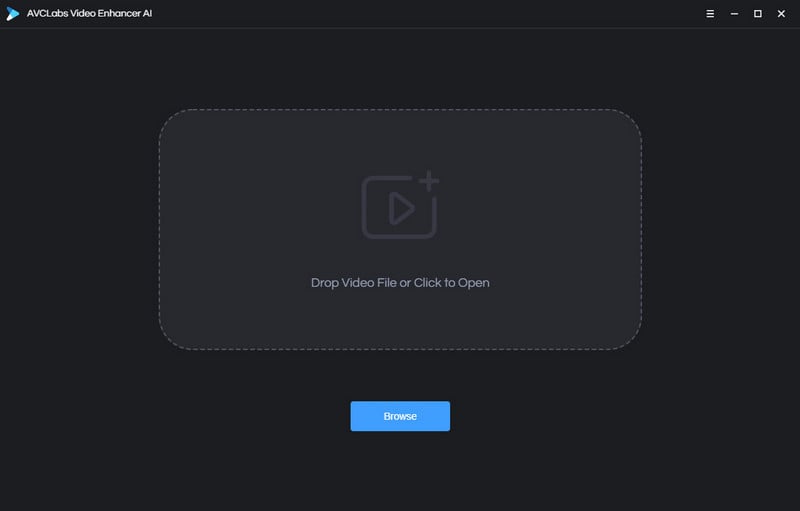 Click "Browse" button in the middle of the application to open a file pop-up window and select a video file.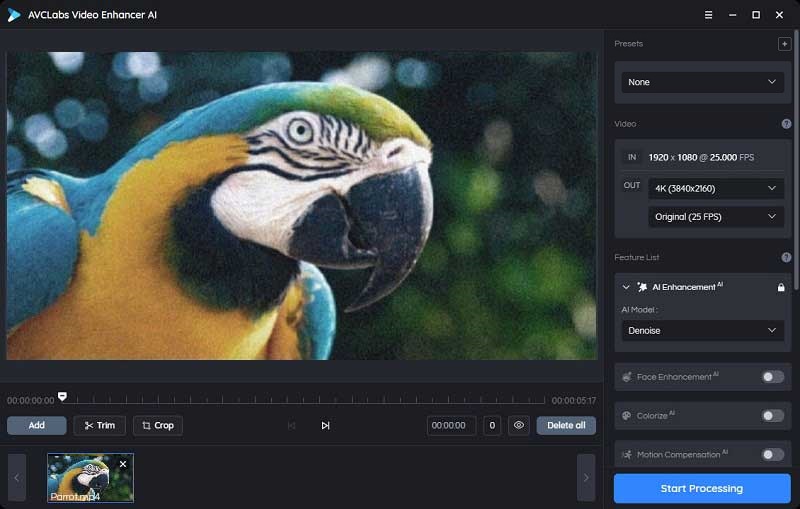 In the upper-right panel of the application, you can choose the AI Model. To retouch and beautify the faces in the videos, you can turn on Face Refinement to detect and enhance every detail to make your subject look great. Or select "AI Face Blur" to blur moving faces in videos automatically.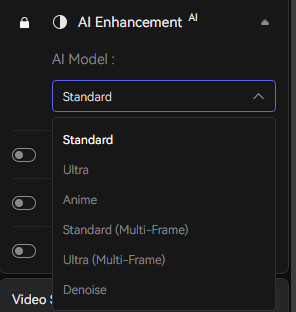 Unfold the output preset and adjust the output video size to 720p, 1080p, 2K, QXGA, Quad HD, WQXGA, UHD, 4K, or 8K.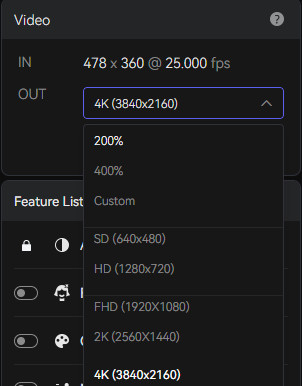 Before enhancing the video quality, you can set the output video format you prefer. It supports exporting video to AVI (UnCompressed), MP4 (H.264) format.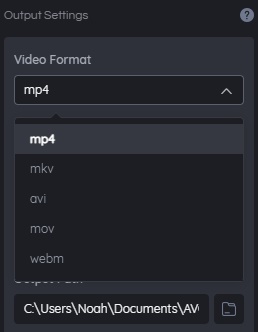 Before processing the video, you can trim the unwanted part frame by frame to saving processing time.

Click the "Start Processing" button to render your video. The program will start processing frames of your source video and assembling the upscaled video. After the conversion completed, you can open the file folder to check the output video.