How to Download the Best Netflix Movies or TV-shows
Netflix, as one of the video streaming services leaders, provides massive library of exclusive and original content like movies, TV shows. Its own version of 1080p high definition (Super HD) content also was branded. Here we introduce some best videos on Netflix and provide the easiest way to help you download them, thus you can offline enjoy Netflix videos on computer or transfer them to other devices.
• Part 1: Top Original Series and Documentary Worth Watching on Netflix
• Part 2: How to Download or Record Netflix Videos on Computer

Top Original Netflix Series Worth Watching
1. Orange is the New Black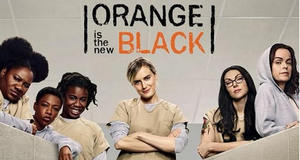 Premiere: July 11, 2013
As an American comedy-drama web TV series, Orange Is the New Black has become Netflix's most-watched original series and received critical acclaim and many accolades. The series was renewed for the fifth, sixth, and the seventh season on February 2016. The fifth season was released on June 9, 2017.
2. Stranger Things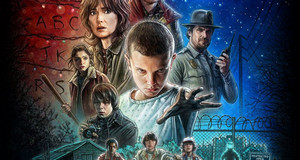 Premiere: July 15, 2016
Stranger Things is an American science fiction-horror web TV series. It received critical acclaim and stood out for its characterization, pacing, atmosphere, acting, soundtrack, directing. The series for a second season of nine episodes was renewed on August 31, 2016.
3. House of Cards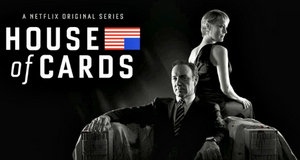 Premiere: February 1, 2013
House of Cards is an American political drama web TV series and it is the first original online web television series to receive the 65th, 66th and 67th major Emmy Award nominations. Thirteen-episode seasons followed on February 14, 2014, February 27, 2015, March 4, 2016, and May 30, 2017.
The Best Documentary Series Worth Watching on Netflix
1. Plant Earth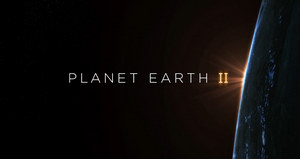 Premiere: 5 March 2006
Planet Earth was regarded as the revolution or landmark in nature documentary filming when its release a decade ago. You were slack-jawed by its breathtaking, high-definition work, and magisterial moment when watching it. This magnificent series Planet Earth II also came out on 2016.
2. Cosmos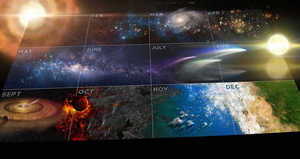 Premiere: March 9, 2014
Cosmos: A Space time Odyssey, as science documentary television series, also was considered as a milestone for scientific documentaries. The series kicks off with a creative, visually impressive 45 minutes and also bites off an enormous chunk of ambitious knowledge-spreading in the first episode.
How to Download or Record Netflix Videos on Computer
Any Video Converter Ultimate is a powerful Netflix video recording program, with which you can easily capture streaming videos from NetFlix, Hulu, Metacafe, YouTube, Blockbuster, Vimeo, MySpace, Amazon etc. It is also capable of recording on the screen from media player windows, protected iTunes rental video, rental DVD movies, online video web pages, rectangular/freehand regions, desktop activities even the full screen.
Steps on Downloading Netflix Videos on PC
Step 1: Install and launch Any Video Converter Ultimate on PC.
Run the avc-ultimate.exe file and follow the installation wizard instructions.
Step 2: Click Record Video button to capture Netflix streaming videos.
Click the Record Video button to start record online videos from Amazon on your screen and click on select manually button to select the recording area you desire.

Step 3: Start to record Netflix streaming videos.
Click to start recording, or you can click the key "Ctrl" & "F7" to start or stop the recording. Once you have finished the recording task, the recorded video file will show on the main window of the program.
Steps on Downloading Netflix Videos on Mac
Step 1: Install and open Any Video Converter Ultimate on Mac and go to the "Record Screen" panel to select the record mode.
Step 2: Set the Capture Parameters like video quality on the right pane.
Step 3: Click Start Record button to start recording. After finsihing the recording Netflix videos on Mac, you can click Stop Record button in Record Screen list, click Stop button in Task-Pending-Recording list or click shortcuts "Shift+ Command+ 1" to stop the recording.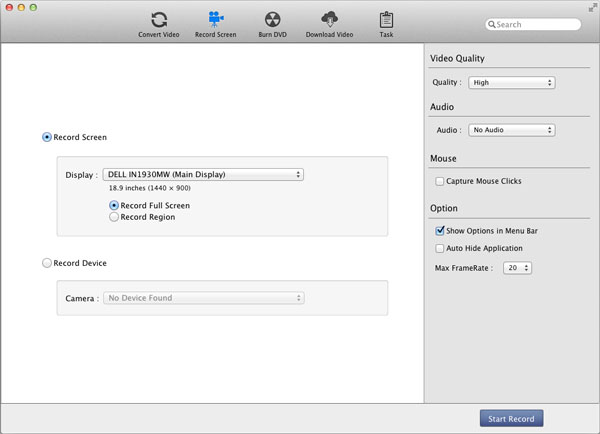 Related Articles & Tips