Any Video Converter is an all-in-one Windows Mobile conversion solution for O2 XDA Atom. Any Video Converter lets you save your time and money by professionally performing various video and audio conversion, such as AVI to WMV, MP4 to MP3, 3GP to MPEG, MOV to MP4, RMVB to WMV, FLV to MP4, WMV to 3G2, MKV to WMV, AVCHD to MKV, M2TS to FLV, MTS to SWF, TS to MPG, TOD to iPad, mkv to iPod, WMV to iPhone, MKV to PSP, M4V to Apple TV, FLV to Zune, MKV to BlackBerry, etc.
Besides its excellent converting feature, this Windows Mobile Video Converter also supports trimming a large video file into several small ones by its built-in clipping tool, customizing output frame size, adjusting video and audio parameters, capturing movie images you like while previewing video and save as PNG, cropping black borders from the original video files, applying special video effects to your movies.
Ever wonder how to play your video collections on O2 Xda Atom? Please follow below steps to get playable videos for your phone.
How to convert videos to MP4 or WMV for O2 Xda Atom?
Step1: Add the video clips from your hard drive, YouTube or Google Video to the BlackBerry Video Converter. Batch video conversion and merging videos are supported.
Step 2: O2 Xda Atom can play MPEG-4, H.263, WMV videos. We recommend .mp4 movies as the video quality will be better. Choose output profile "Mobile Phone MPEG-4 Movie(*.mp4)" in the profile drop-down list and set frame size option to 240 x 320 pixels. You need to manually input frame size value according to your O2's screen resolution. The default settings is good enough. For better enjoying videos on O2 Xda Atom, you can customize video and audio options, such as Video Codec, Video Bitrate, Audio Codec, etc.

Tip: Since O2 Xda Atom also supports WMV video formats, you can choose Customize WMV Movie (*.wmv)" as output profile in Any Video Converter.
Step 3: Click Convert button to start converting videos for O2 Xda Atom. Once the conversion is finished, you can click "Output Folder" button to get the output MP4 or WMV files. Then connect your O2 Xda Atom with computer, import output videos into it, and have fun!
Convert TS Video to O2 Xda Atom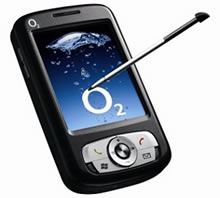 TS stands for Transport stream. It is a format specified in MPEG-2 Part 1. Its design goal is to allow multiplexing of digital video and audio and to synchronize the output. Transport stream offers features for error correction for transportation over unreliable media, and is used in broadcast applications such as DVB and ATSC.
Any Video Converter is a powerful and professional TS converter which can convert TS to MP4, WMV, 3GP, MKV, AVI, WMV, FLV, SWF, 3G2, MP3, WMA, WAV formats perfectly. With super fast speed and an easy-to-use interface, it makes TS to O2 Xda Atom video conversion routine very simple.
Any Video Converter makes your conversion task TS to MP4 a breeze. Whether you are an experienced user or a beginner, Any Video Converter is the best choice. Do not hesitate to try!
Convert FLV Video to O2 Xda Atom
Any Video Converter offers fine solutions to convert FLV files downloaded from video sharing sites such as YouTube or Google Video to WMV file format playable on the O2 Xda Atom Windows mobile phone. To use this program to convert Flash Video files to WMV, you don't have to install additional plug-ins or other codecs. With the converter, you can just sit back and enjoy.
This O2 Xda Atom video converter allows you to set output video's bitrate, framerate, output audio's bitrate. It completely supports batch converting Flv files to WMV/MPEG4/3GP with super speed. The simple and friendly interface make user feel free to to use. Free download is supported too.
Convert AVI Video to O2 Xda Atom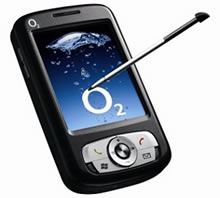 Convert AVI to MP4 for O2 Xda Atom can be easily achieved in Any Video Converter which is one free but powerful software to convert the AVI video files to MP4 (MPEG4) video format files, not only support AVI (AVI, DivX, Xvid) video formats (.avi), but also WMA, MOV, H.264, MPEG1/MPEG2 video formats. With fast conversion speed, now you can convert your favorite's video to your Windows mobile phones at one moment, and enjoy movies with O2 Xda Atom.
If you are new to Any Video Converter, and your source video is other video format, please change the file type on [File Open] dialog, you can find the video types include: WMV Video Files (*.wmv), MOV Video Files (*.mov), RM Video Files (*.rm) and MPEG Files (*.mpg), and if your video is not these file types, you can select the "All Files (*.*)" to show all files.
Convert MKV to O2 Xda Atom
An MKV file is a Matroska file, the Matroska Multimedia Container is an open standard free Container format . It is similar in conception to other containers like WMV, MP4 or ASF, but is entirely open in specification, with implementations consisting mostly of open source software. Matroska file types are .MKV for video (with subtitles and audio), .MKA for audio-only files and .MKS for subtitles only.
Any Video Converter can convert MKV with subtitle to WMV file for O2 Xda Atom. It can recompress MKV file to WMV, adjust video encoding bitrate and audio encoding bitrate, multiplex video and its subtitle together, select audio stream or track in the MKV file. It can convert other video formats AVI, DIVX, OGM, ASF with subtitle to WMV file also. No need to install extra MKV codec. It supports multi languages as possible as it can.
With Any DVD Converter, you can convert the following video formats to O2 Xda Atom:
| | |
| --- | --- |
| • Convert RV to O2 Xda Atom | • Convert 3G2 to O2 Xda Atom |
| • Convert DivX to O2 Xda Atom | • Convert DV to O2 Xda Atom |
| • Convert DVR-MS to O2 Xda Atom | • Convert FLV to O2 Xda Atom |
| • Convert M2T to O2 Xda Atom | • Convert M2TS to O2 Xda Atom |
| • Convert M2V to O2 Xda Atom | • Convert MKV to O2 Xda Atom |
| • Convert MOD to O2 Xda Atom | • Convert MPE to O2 Xda Atom |
| • Convert MPEG to O2 Xda Atom | • Convert MTS to O2 Xda Atom |
| • Convert OGM to O2 Xda Atom | • Convert QT to O2 Xda Atom |
| • Convert RM to O2 Xda Atom | • Convert RMVB to O2 Xda Atom |
| • Convert QuickTime to O2 Xda Atom | • Convert TP to O2 Xda Atom |
| • Convert TS to O2 Xda Atom | • Convert VOB to O2 Xda Atom |
| • Convert TOD to O2 Xda Atom | • Convert AVCHD to O2 Xda Atom |
O2 Xda Atom Reviews
O2 Xda Atom Windows Mobile phone (Pocket PC Phone) is a tiny smartphone with advanced PDA functionalities, and runs on Windows Mobile 5.0 and features 2.0-megapixel digital camera, built-in WiFi, built-in FM radio and other features of O2 Xda Mini, and most importantly share the sleek and light design of O2 Xda II Mini.
CNet Asia reviewed O2 Atom and gave the Atom the rating of 7.7 out of possible 10. CNet Asia concluded that the Xda Atom does look good in its piano black shiny casing with its sexy curves. It also packs all the bells and whistles that every PDA and phone user lusts for, including Microsoft's latest Windows Mobile OS. It is, indeed, a good phone for users who favor size over an integrated keyboard. In a comparison with its rival, the Dopod 818 Pro, the former's processor speed and integrated FM radio give it an edge up. The Dopod 818 Pro, though, packs an SD expansion slot and quadband GSM support as opposed to the Atom's triband capability.
The bottom line: A fast Intel processor, the latest Windows Mobile OS and a rich feature set make the Atom an almost-ideal PDA-phone for those willing to sacrifice an integrated keyboard for compactness.