How to transfer video to Sony PSP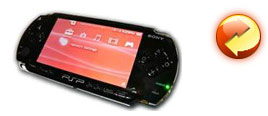 The PSP (abbreviated form of PlayStation Portable) is a handheld game console manufactured and marketed by Sony Computer Entertainment. It is the first handheld video game console; the current version uses Memory Stick Duo or Duo Pro as its primary storage media, which is more convenient than previous Universal Media Disc and it's able to transfer data between console and computers easily.
Since PSP has a large viewing screen and robust multi-media capabilities, many users like to view videos directly on this device. However, many new PSP owners have no idea how to transfer movies into PSP, or they are not able to locate them in PSP. If you are one of such new PSP users, this article will help.
As referred above, PSP system uses Memory Stick Duo to store games, music, videos, photos and other contents, so its movies shall be saved to Memory Stick Duo for playback. And a normal PSP movie should consist of a .MP4 and a .THM file, named as M4Vxxxxx.MP4 and M4Vxxxxx.THM (xxxxx is the same 5 numbers in this pair of playable structure files, and .THM is .MP4's thumbnail file which is not necessary to transfer into PSP).
Step 1 : import video into PSP memory card
Connect PSP's Memory Stick Duo card with computer, via PSP or card reader or memory stick adaptor as you like, and the card directory is as below:
Memory Stick Duo root
│
├PSP
│
├MP_ROOT
│ ├100MNV01( Put MP4 & THM here)
│ ├100ANV01
│ └101ANV01
├MUSIC
├ISO
├PICTURE
└VIDEO (If your firmware is 3.30 or newer, moving MP4 here is ok)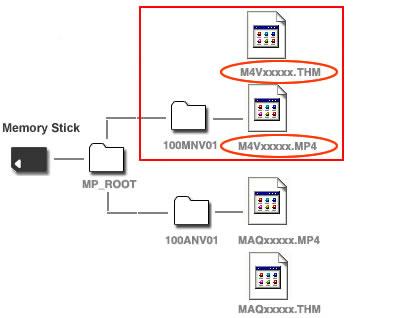 Step 2 : play converted video on PSP
Once the video is transferred successfully, go to menu VIDEO > Memory Stick, you can find and play the video on PSP now. Great!
Articles related:
* How to convert video for PSP

If you don't have PSP-ready video either, a converter is needed. Any DVD Converter can convert videos and rip DVDs for Sony PSP, you can download and install this helpful software from this link.

Copyright ©2021 Anvsoft Inc. All Rights Reserved.