How to Convert AVI to MP3
AVI (Audio Video Interleave) is the most common format for audio/video data on computers. The Microsoft AVI file format is a RIFF (Resource Interchange File Format) file specification used to capture, edit, and play back audio-video sequences. Do you want to extract audio from avi videos for enjoying in MP3 player?
Here's a step by step guide on how to convert avi videos to mp3 by using Free AVI to MP3 Converter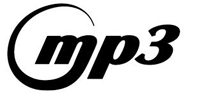 Step One: Download and install AVI to MP3 Converter
Free AVI to MP3 Converter is a completely FREE Software. You can convert avi videos to mp3 by using this free AVI to MP3 Converter.
Step Two: Add avi videos to this free AVI to MP3 Converter
Simply click Add Video button to import the avi video files from your hard drive. Batch video conversion and merging videos are supported.
Step Three: Choose output video format
Choose output profile. In the profile drop-down list, you can choose MP3 Audio(*. mp3) output format. output format.
Step Four: Start AVI to MP3 conversion
Click Convert button to start converting AVI videos to mp3 freely. Once the conversion is finished, you can right-click file in the middle panel and click Open Destination File Location and you can find the output audio file in your computer.

Outstanding Features of AVI to MP3 Converter
Convert any video formats and watch any video on the go!
AVI is not suitable for streaming videos, but you can now download and convert online videos to AVI forusage in local computers. With the Free AVI to MP3 Converter , you can easily download and convert YouTube videos and Google videos to AVI files.
Free AVI to MP3 Converter can also convert all supported formats to MP4 videos for Zune, PSP, iPod, Apple TV and 3G cell phones. Other output video formats also include MPEG-1, MPEG-2, WMV, FLV and MP3.
* With Syncios, the best alternative to iTunes, you are able to transfer converted videos to iPod freely and easily.
Convert AVI to MP4
How to convert avi to mp4?
With Free AVI to MP3 Converter, it's easy to convert AVI files to MP4 format. The converted MP4 files can be customized for portable media players and cell phones. You can convert AVI to MP4 for iPod, PSP, Zune, Nokia mobile phones, BlackBerry smart phones and other media players and cell phones that support MP4 videos.
MPEG-4 was defined by the Moving Picture Experts Group (MPEG). MPEG-4 delivers high quality of audio and video streams, especially for cell phone and broadband. Besides audio and video, MPEG-4 also supports 3D objects, sprites, text and other media types.
Convert AVI to WMV
How to convert avi to wmv?
Zune media players can playback both MP4 and WMV videos. With Free AVI to MP3 Converter, you can convert AVI, MPEG, FLV, VOB, RMVB and other video formats to both MP4 and WMV formats. If you want to convert movies for Xbox, which natively supports WMV, you can convert AVI to custom WMV files.
WMV is the video file format developed by Microsoft, encapsulated in the ASF container format. WMV was designed for Internet streaming applications. Both Zune and Xbox 360 use WMV codec.
Convert MOV to AVI
How to convert mov to avi?
Free AVI to MP3 Converter can convert QuickTime movies (mov) to AVI videos. The QuickTime (.mov) file format functions as a multimedia container file that contains one or more tracks, each of which stores a particular type of data: audio, video, effects, or text. Tracks are maintained in a hierarchal data structure consisting of objects called atoms.
What is MP3?
MP3 is an audio-specific format that was designed by the Moving Picture Experts Group as part of its MPEG-1 standard and later extended in MPEG-2 standard. The first MPEG subgroup - Audio group was formed by several teams of engineers at Fraunhofer IIS, University of Hannover, AT T-Bell Labs, Thomson-Brandt, CCETT, and others. MPEG-1 Audio (MPEG-1 Part 3), which included MPEG-1 Audio Layer I, II and III was approved as a committee draft of ISO/IEC standard in 1991, finalised in 1992 and published in 1993 (ISO/IEC 11172-3:1993). Backwards compatible MPEG-2 Audio (MPEG-2 Part 3) with additional bit rates and sample rates was published in 1995 (ISO/IEC 13818-3:1995).
The use in MP3 of a lossy compression algorithm is designed to greatly reduce the amount of data required to represent the audio recording and still sound like a faithful reproduction of the original uncompressed audio for most listeners. An MP3 file that is created using the setting of 128 kbit/s will result in a file that is about 11 times smaller[note 1] than the CD file created from the original audio source. An MP3 file can also be constructed at higher or lower bit rates, with higher or lower resulting quality.
You can get Mac version of AVI to MP3 Converter from here:
Copyright ©2018 Anvsoft Inc. All Rights Reserved.