Screenshot of Any Video Converter Freeware
Main Window of Any Video Converter Free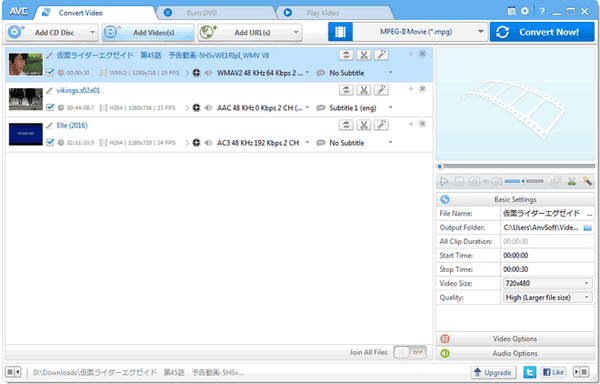 Play Video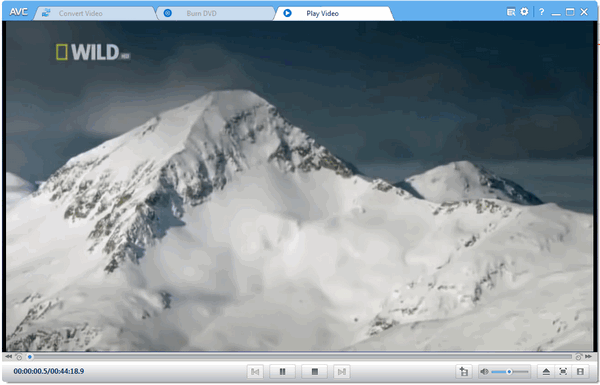 Select Output Video Profile for Any Video Converter Free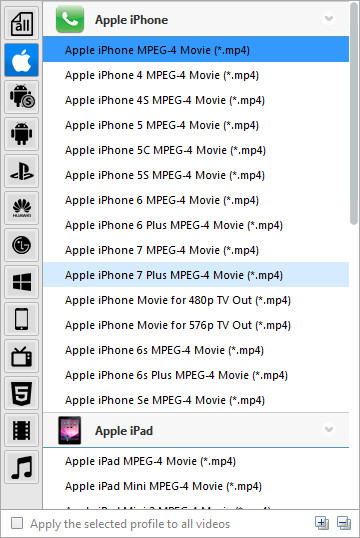 Customize Output Video Profile for Any Video Converter Free
Personalize your video with special effects
-- Click "Crop and add effects" tool

on the toolbar to enter "Video Cropping and Effect" window.
-- Video Cropping alters the dimensions of a video clip. You can eliminate areas of the video to emphasize a particular focal point within the frame such as highlighting a character by removing ancillary imagery or removing unwanted backdrops. You can also rotate the video by 90 degrees clockwise and flip, rotate by 90 degrees clockwise, rotate by 90 degrees counterclockwise, rotate by 90 degrees.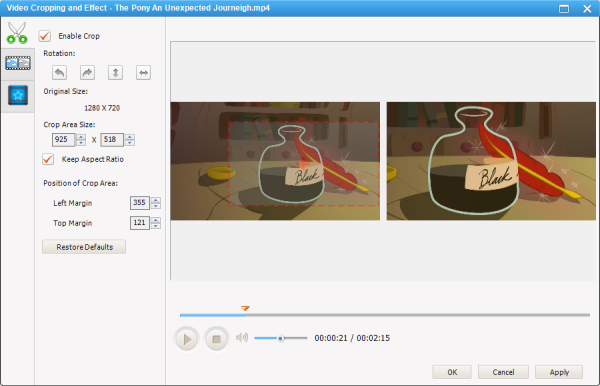 -- Video Effect allows you to change video brightness, contrast, saturation, and apply other effects including mirror, flip vertical, counterclockwise and flip, noise, and sharpen.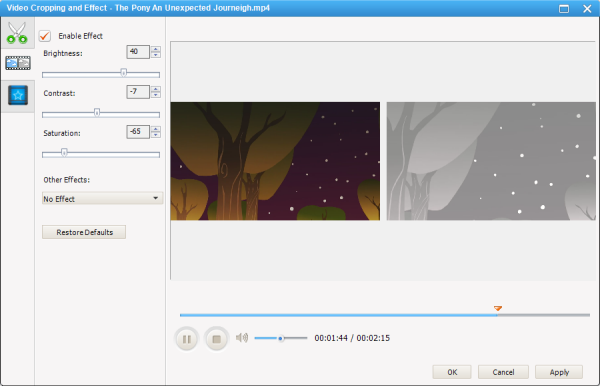 -- Click "Clip this item" tool to enter "Video Clipping" window.
-- Video Clipping edits the beginning and ending points (the in and out points) of a video. For example, you can adjust the trim of a video clip to begin playback 30 seconds into the full clip, removing unwanted frames.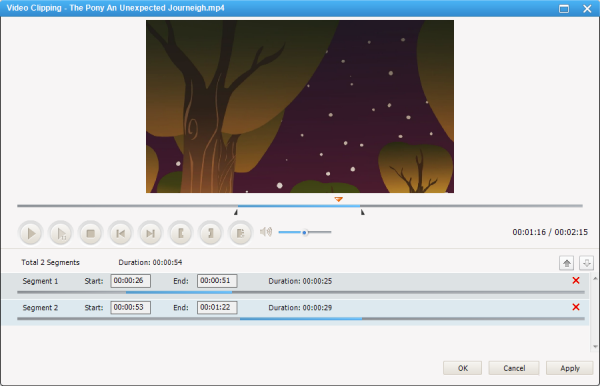 -- Watermark function helps you add watermark on the video. You can either add text watermark or image watermark as you perfer.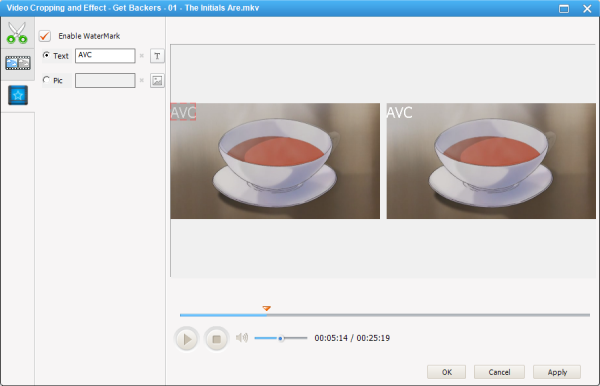 Left Panel of Any Video Converter Free
-- click on related labels here to show source/converted/downloaded files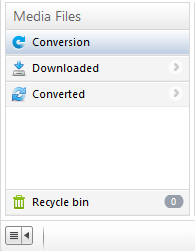 Right Panel of Any Video Converter Free
-- change Start/Stop time to trim video; set parameters for audio/video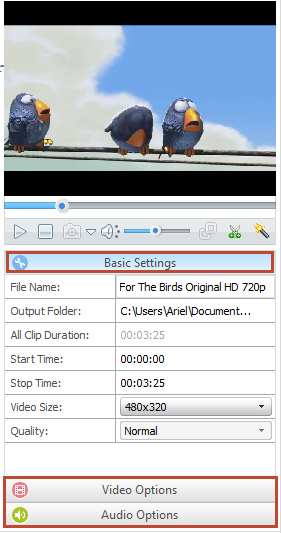 Use Any Video Converter Free to Download Video from Internet
-- copy & paste video links from YouTube, Nico, Google, MetaCafe, HowCast, Facebook, Liveleak, Veoh, Vevo, Vimeo, myvideo.de.