Nokia has announced Lumia 900 on 09 January, 2012, as the successor of the flagship model - Nokia Lumia 800. As the latest cellphone from Nokia, it has attracted many people's attention. It's a phone that looks much like the Lumia 800 but is a bit bigger of size. It's better and more powerful than its predecessor. It packs a 1.4GHz processor and 512MB RAM, 4G network, 4.3 inches display, 60 hours maximum music playback time and 6.5 hours maximum video playback time. It is Nokia's dedicated prepared Windows phone. Mango operation system should be able to bring users brand new operation experience.
Why We Need the Nokia Lumia 900 Video Converter
4.3-inch display with 480*800 pixel is brilliant to play video and view images. It might be the best terminal for video/audio playback. Playing video and music is one of the most important functions of a phone now. Exactly, not all types of media files can be played successfully on Nokia Lumia 900. For many of the videos, you will have to convert them to the compatible video/audio file formats before moving them onto your phone. From Lumia 900 official website we know that Lumia 900 supported video formats is limited. What Nokia Lumia 900 can read includes WMV 9, H.264/AVC, MPEG-4, 3GPP formats (H.263), AVI, VC-1 and ASF. Obviously, for MKV, DivX, M2TS and many other videos, Nokia Lumia 900 just cannot recognize them.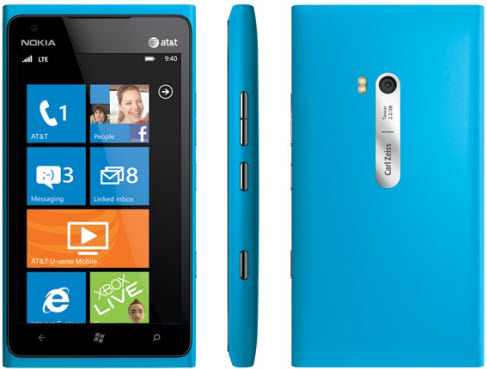 Do you want to enjoy various videos and audio on Lumia 900? If so, you need a video converter to convert other video and audio formats to MP4, MP3, with MP4, MP3 as its best supported media format. Here I would like to recommend a Video Converter for Lumia 900 to you --- Any Video Converter Ultimate. Any Video Converter Ultimate is specially designed for users to convert any videos to play on Nokia Lumia 900 with ease. Fast encoding speed and user-friendly interface are also integrated. If you checked out the following step-by-step guide, you may know how easy it is to watch any videos with this professional Nokia Lumia 900 Video Converter.
How to Watch MKV and Other Unsupported Videos on Nokia Lumia 900?
Any Video Converter Ultimate will help you convert MKV/MOV to Nokia Lumia 900, more import/output formats are also supported by the Lumia 900 video converter.
The Nokia Lumia 900 Video Converter is very easy to use. There are just three steps to charge the whole conversion process: Load Video Files > Set Profile > Get Start. The following is to show the details with the recommended Nokia Lumia 900 video converter.
Step 1: Download the Nokia Lumia 900 Video Converter and install it

Step 2: Run the Nokia Lumia 900 video converter and Load your video files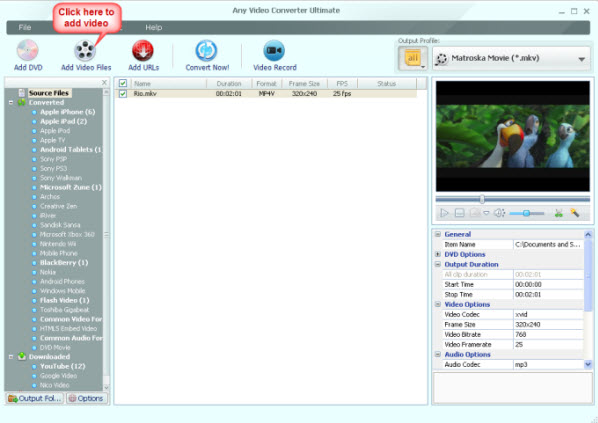 PS: In addition to video file, DVD movie and online video like YouTube can also be supported as source file. Click Add DVD to import DVD movie and click Add URLs to download YouTube videos.
Step 3: Choose the target output format for Nokia Lumia 900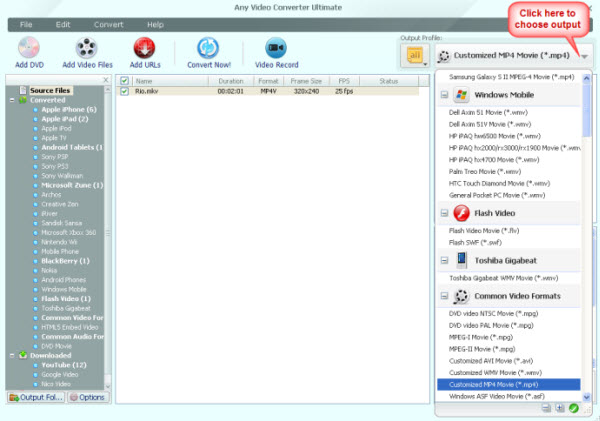 Step 4: Click "Convert Now" to run the conversion process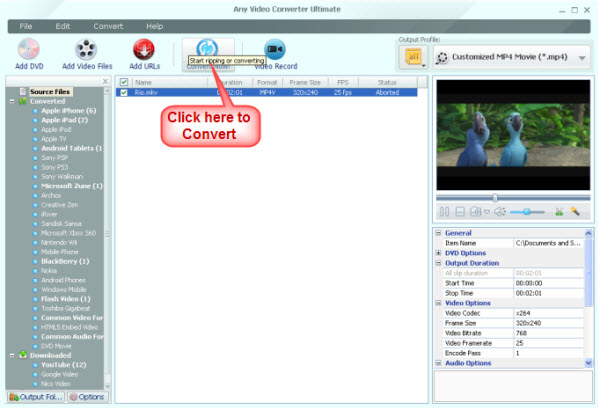 Step 5: When the conversion process is done, click "Output Folder" to get target videos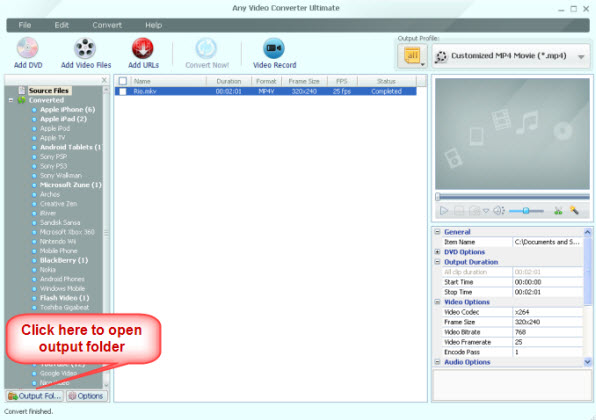 That's just the whole conversion process above. With one good Nokia Lumia 900 video converter, we can convert video to Nokia Lumia 900 compatible video formats freely and conveniently.